No platform exclusive DLC deals for Fallout 4
Handy.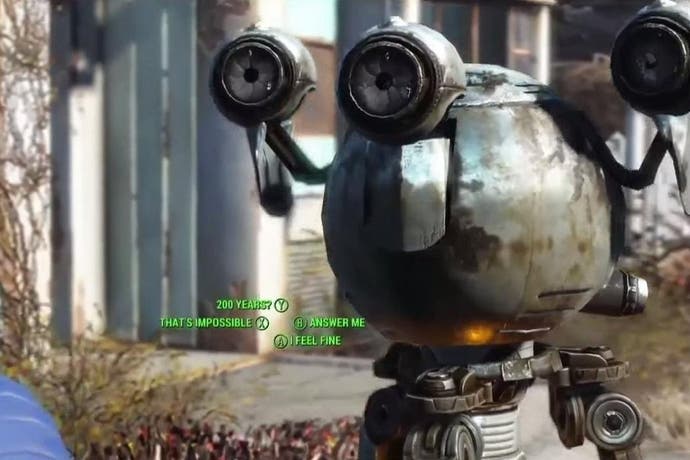 Fallout 4 won't have platform exclusive downloadable add-ons, Bethesda has confirmed.
Responding to a question on Twitter, Bethesda marketing chief Pete Hines said the company hadn't done any DLC exclusive deals.
@XxThe5sGuyxX we aren't doing a DLC exclusive with anyone

— Pete Hines (@DCDeacon) September 27, 2015
This marks a shift for Fallout. Fallout 3's DLC add-ons were originally exclusive to Xbox 360 and Games for Windows, and later released on PlayStation 3.
Timed Xbox exclusivity continued for Fallout: New Vegas' DLC add-on Dead Money, which launched on Xbox 360 two months before it did on PS3.
Earlier this month Bethesda said the Fallout 4 Season Pass will cost $30 (around £20) and those who buy it will get all of the Fallout 4 DLC the developer ever creates.
The first Fallout 4 DLC will come out early 2016, following the game's November 2015 launch.