No plans for Red Dead Redemption 2 single-player DLC, Rockstar says
"We're 100 pe cent focused on online right now."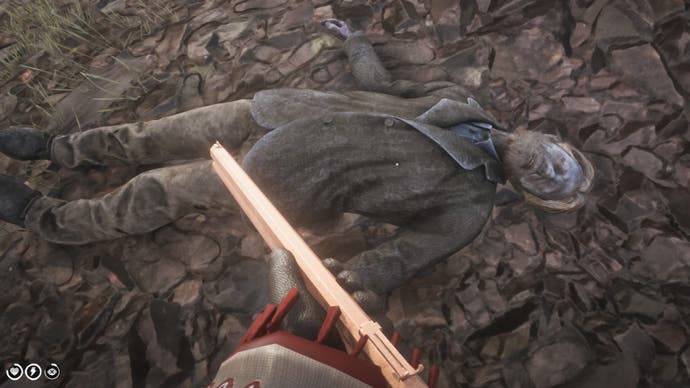 There are no plans for Red Dead Redemption 2 single-player DLC, Rockstar has said.
"We're 100 per cent focused on online right now," lead online production associate Katie Pica told our friends at VG247.
While Rockstar has released significant single-player expansions for its games over the years, it has in recent years focused on additional content for money-spinner Grand Theft Auto Online, and it's employing the same strategy for Red Dead Online.
While this news is sure to disappoint fans of Red Dead Redemption 2's single-player portion, Pica said "we're just hoping to bring everything that a player can love about single-player into the online world, and fleshed out".
The recently-released Frontier Update is an example of that (check out our impressions of Red Dead Online's Frontier Update here). Here's writer Jordan Oloman on how the online update achieves the feeling of single-player:
"The lack of handholding is the most refreshing part. You can buy maps to get vague hints to the location of certain collection types, but beyond that, you're left completely in the dark about where these artefacts could be, which means you're rewarded for digging around in the swamplands of Lemoyne and investigating fireplaces in the old country manors near Rhodes. This works to dissuade the violent apathy of Red Dead Online pre-Frontier Pursuits and bottles some of the magic of single-player, where Arthur is often rewarded for simply taking an interest in the minutiae of the world."
Fans suspect Rockstar is also planning some kind of Undead Nightmare-themed update for Red Dead Online after players found what look like undead NPCs. If true, this would be a follow-up to the hugely popular Red Dead Redemption standalone single-player expansion built for Red Dead Online.
Online producer Tarek Hamad told VG247 Rockstar wants to expand Red Dead Online "to match the world we created for Red Dead Redemption 2's story, not just with the roles but other activities, new random events, characters to meet, new ways to engage with the world and further inhabit your character, as well as trying to improve the overall experience".