Red Dead Online seems to have a zombie problem
Some are calling it an Undead Nightmare.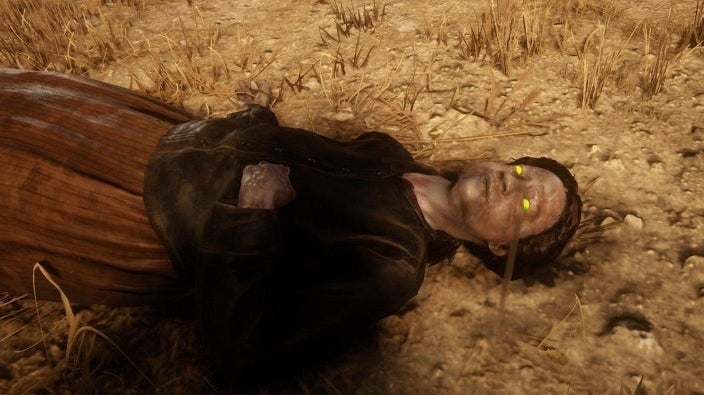 As though mass graves of dead horses and reanimating corpses of skinned mountain lions (thanks VG247) weren't spooky enough, Red Dead Online is now host to actual human zombies, except these ones don't look like a bug.
Zombies, like the ones in the reddit posts below, seem to have the same glowing green eyes as those in the original Undead Nightmare expansion, and according to a few different posts are showing up around Armadillo.
Some have been found standing, some laid down in mass graves like the piles of horses before them - but the main consistency between the finds are those unmistakable bright green eyes.
While some members of the Red Dead community have discussed the possibility of a surprise Undead Nightmare 2 expansion, others remain unconvinced - and some just don't know what to believe given the game's track record.
"There are so many completely unrelated glitches in this game that look EXACTLY like zombies," wrote reddit user Jmk1981, "and it's made worse because this fictional universe actually has a zombie timeline."
The Undead Nightmare expansion initially released in October, and with the Halloween month just around the corner, it looks like these zombies are, at the very least, a reference to something. This is all speculation of course, but the timing really couldn't be more perfect.