No new Titanfall games in the works, Respawn says
Pilot episode.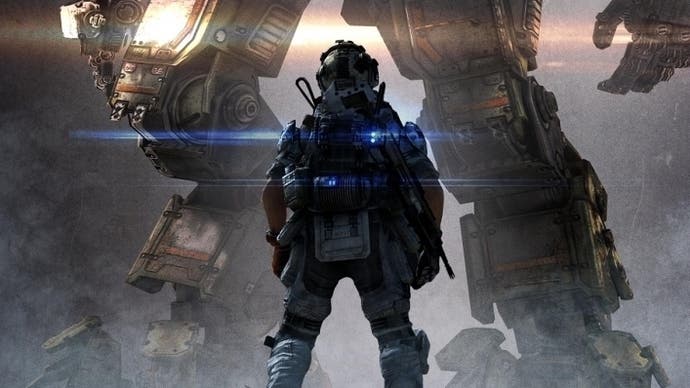 What happened to the Titanfall spin-off game that was supposed to come out last year? That's the question on everyone's lips, as yesterday Respawn co-founder Vince Zampella said no new Titanfall games are currently in development.
In an interview with IGN to discuss Respawn's 10th anniversary, Zampella said "there's nothing currently in development" for the Titanfall franchise, but "it's always there".
"You see the little bits of stuff coming back [through the lore in Apex Legends]," he added. "At some point, I would personally like to see some kind of resurrection there. We'll see if I can make that happen."
Back when Apex Legends first launched in early 2019, Respawn explained Titanfall 3 was not being developed at the time - but it seemed Apex was likely born from battle royale mode experiments for a sequel. Hopes for the Titanfall franchise were raised again last year when both Zampella and EA boss Andrew Wilson said a Titanfall-universe premium game was due to be released in 2019. But judging by Zampella's recent comments - and the fact the game has not materialised - it seems it's probably been cancelled. Eurogamer has contacted EA for clarification.
So, what is Respawn working on instead? Given the commercial success of Star Wars Jedi: Fallen Order, and that Andrew Wilson recently called the game the "first title in an entirely new franchise", it's probably more of that. When asked about a Fallen Order sequel by IGN, Zampella didn't give much away, but said "Andrew Wilson alluded to something... but I will say, that team is hiring. Put the word out."
More officially, we can probably expect a fresh shooter from EA studio DICE LA, likely running on the Frostbite engine, which Zampella began overseeing this year as part of his new role as "head coach". "That team is a shooter team," Zampella explained. "But I don't want to lock it in and say that's definitely exactly what they're doing, because we're going to look at everything and pick something that feels amazing. We want to do something that's not competitive with other EA games so that we're kind of filling in the right gaps in the portfolio. We have some really good ideas, but it'll be a little bit [before they make any announcements]."
Given Respawn has been going from strength to strength, finding commercial success in both Apex Legends and Fallen Order (and somehow winning back some goodwill for EA's Star Wars licence), the future is certainly bright for the studio. Despite garnering critical acclaim and a cult following, the Titanfall franchise has never quite achieved the commercial success of Respawn's other projects, which may partially explain why it's been sidelined. Hopefully it will get some love at some point in the future.