Respawn boss Vince Zampella will oversee EA's DICE LA studio
A medal of honour.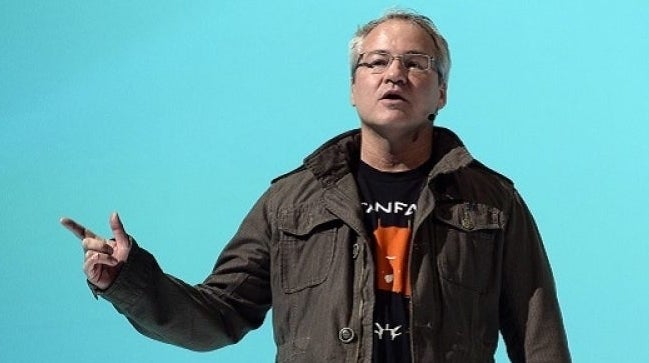 Vince Zampella, boss of Apex Legends and Star Wars Jedi: Fallen Order developer Respawn Entertainment, has taken on an expanded role as "head coach" of DICE LA.
If you've not heard of DICE LA before, well, we're not surprised. The Los Angeles-based outfit has existed for the last six years as a support studio working behind the scenes on games from Battlefield developer DICE and other EA studios. It has not yet released a game of its own.
Before that? DICE LA formed from the ashes of Danger Close Games, formerly EA Los Angeles. It was EA's main Medal of Honor studio, until interest in that franchise waned.
Now, Zampella will help reshape DICE LA back into a studio which creates its own games - while continuing to oversee Respawn at the same time.
It sounds like DICE LA may rebrand again in the process, too.
"We want to give it a new image. We want people to say, 'this is a destination you can go and make new content'," Zampella told The LA Times.
"I think they've kind of gotten the branding that they are the support studio for DICE Stockholm. I think rebranding is important for showing people, 'Hey! Come work here. We're going to do some amazing things.'"
Zampella is the clear choice for helping EA bolster DICE LA into a studio of its own renown. 2019 was a stellar year for Respawn, the studio which already birthed the Titanfall franchise. Both its battle royale hit Apex Legends and its blockbuster year-ender Star Wars Jedi: Fallen Order did the numbers.
The big question now is what DICE LA is working on. Could Zampella have been brought on board to lead a fresh Medal of Honor revival? For now, details of DICE LA's new project remain under wraps.