Nioh's first paid DLC dated and detailed
Dragon of the North arrives in early May.
Nioh's first premium DLC expansion, Dragon of the North, is slated to arrive on 2nd May for £7.99 / €9.99.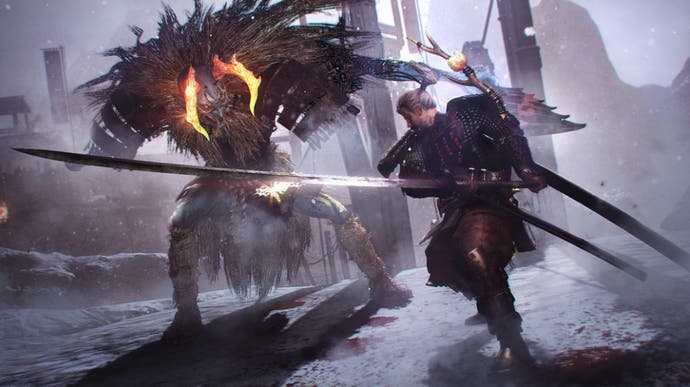 Alternatively, it's included in the Season Pass, which is currently on sale for £19.99 / €24.99.
As detailed on the PlayStation Blog, this add-on sees William venture off to the new Oshu region, which is crawling with new Yokai and ruled by the "one-eyed dragon" Masamune Date.
The expansion will include a new weapon, the traditional Japanese sword odachi, along with new magic, armour, ninja skills and more.
Additionally, the game's long-anticipated PvP functions will arrive as a free update to coincide with Dragon of the North's release.