Jelly Deals: A PS4 Slim with Nioh or Horizon: Zero Dawn and an extra controller costs you £230 today
Update: Now down to £199.99.
A note from the editor: Jelly Deals is a deals site launched by our parent company, Gamer Network, with a mission to find the best bargains out there. Look out for the Jelly Deals roundup of reduced-price games and kit every Saturday on Eurogamer.
---
UPDATE 1st March 2017: Clearly not happy with competing, Argos has now not only added Horizon: Zero Dawn to its offer but dropped the price a further £30. This means that while stock lasts, you can get a PS4 500GB Slim console in black with a copy of Nioh, Uncharted 4 or Horizon: Zero Dawn and a DualShock 4 controller in the colour of your choice, all for the slightly ridiculous price of £199.99. For some reason, the white version of the console remains at its £229.99 price. I'm betting this offer won't last long, so make your move soon if you're tempted.
ORIGINAL STORY 27th February 2017: For those of you out there who don't happen to already own a PS4 who are also not fussed about all that fancy 4K-ness found in the PS4 Pro, you may want to check out today's console offer from Argos. Head over to the site at the moment and you can pick up a 500GB PS4 Slim in either White or Black along with a copy of Nioh and an extra Dualshock 4 controller in the colour of your choice, all for £229.99. That's one of the best PS4 bundles we've seen so far this year, let alone the fact that includes such a new release as Nioh.
It's probably worth mentioning that the bundle features a choice of game between Uncharted 4 and Nioh, so if a Dark Souls-esque Samurai explorathon isn't quite your thing, you have that option. Value proposition wise, though, you can pick up a copy of Uncharted 4 as an extra for around £25 most days, whereas Nioh hasn't quite fallen below the £40 mark just yet. With that in mind, it makes far more sense to throw a copy of Nioh in your basket, at least for the time being.
If you're not familiar with Nioh and that very brief and to the point description of it above didn't quite explain it all, you can check out Jeffrey Matulef's review of the game to see if it's the kind of thing you'd enjoy.
If you fancy picking up this bundle, you can find it on the links below. Be sure to click the big "build your offer" button about halfway down the right-hand side of the page.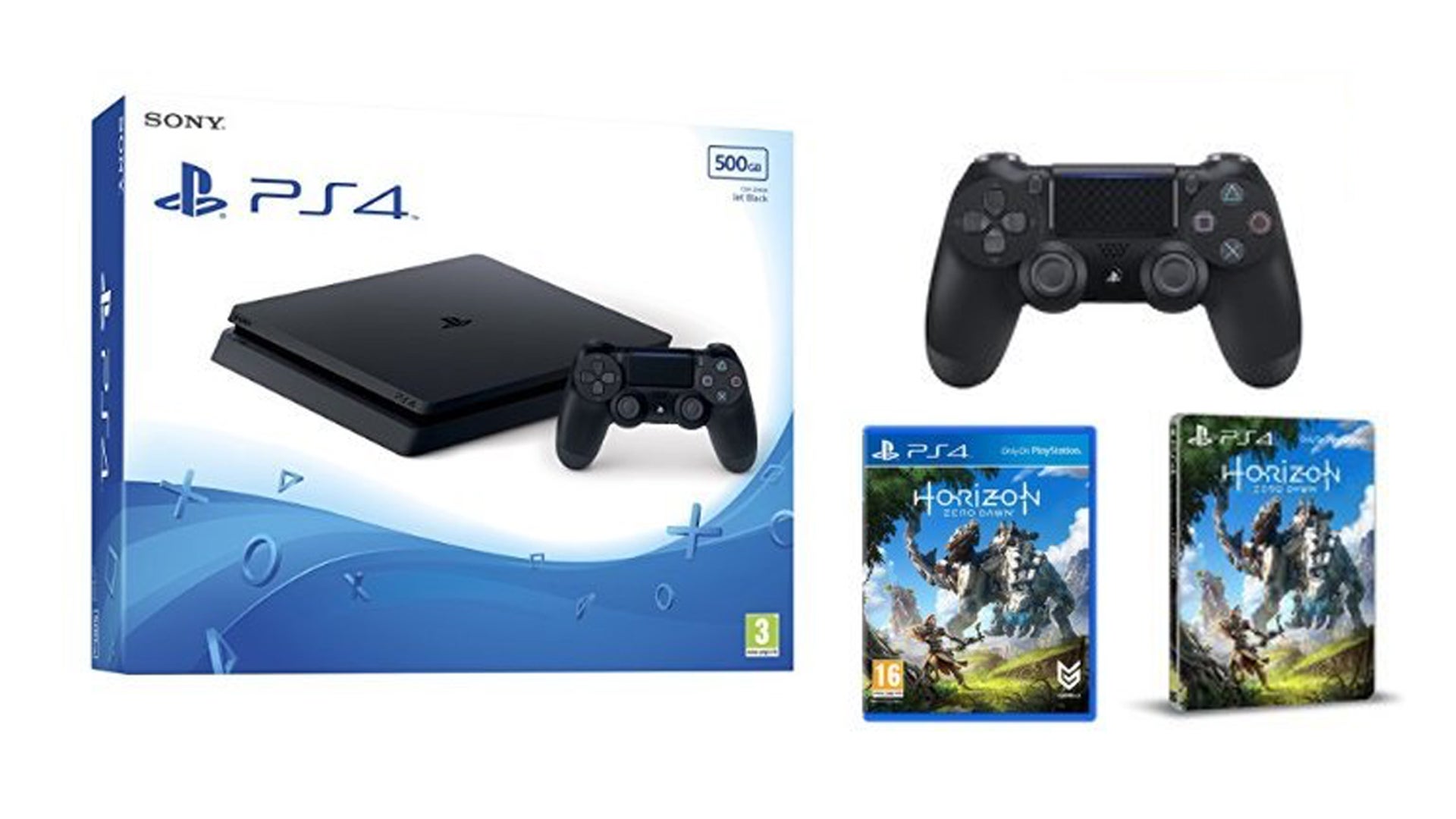 Over at Amazon UK, you'll find a similar offer that replaces Nioh (or Uncharted 4) with a copy of Horizon: Zero Dawn as well as the Horizon: Zero Dawn steelbook case and an extra Dualshock 4. You won't get a choice of what colour your extra controller will be - the white console will get a white controller and the black console will get a black controller - but at £229.99 for all of that, it's a pretty fantastic offer if you were looking to pick up a PS4 for this week's launch of Horizon: Zero Dawn.
No word on when the offer actually ends but if it happens to prove popular, watch out for the stock levels to drop rather quickly.