Nintendo faces an uphill struggle trying to scrub the unofficial Super Mario 64 PC port from the internet
Red block.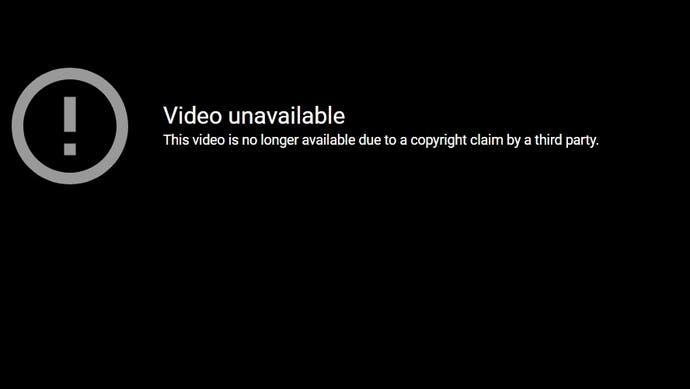 As expected, Nintendo is taking action to try to scrub the eye-catching unofficial Super Mario 64 PC port from the internet. But it faces an uphill struggle.
This week TorrentFreak reported on how the Super Mario 64 PC port executable had disappeared from some file-hosting sites, pointing to a Digital Millennium Copyright Act (DMCA) takedown from US-based law firm Wildwood Law Group LLC, a company said to be working on behalf of Nintendo, of a Google Drive link that had done the rounds.
"The copyrighted work is Nintendo's Super Mario 64 video game, including the audio-visual work, software, and fictional character depictions covered by U.S. Copyright Reg. No. PA[REDACTED]," the notice reads.
"The reported file contains an unauthorized derivative work based on Nintendo's copyrighted work."

It looks like Nintendo's lawyers are also targeting videos of the PC port on YouTube. The video that came to light this week as part of a report by VGC is no longer available due to a copyright claim by a third-party, presumably Wildwood. Reports indicate Google search results, Reddit posts with direct links to download and file-hosting services have also been targeted. While this specific DMCA takedown has worked, and you can no longer access the file from the Google Drive link mentioned, and this one video is no longer on YouTube, Nintendo's lawyers face a perhaps impossible task of scrubbing the PC port from the internet. The executable is still freely available on social media and other platforms, and YouTube is full of gameplay videos of the port.
According to Eurogamer sources who corroborated a report posted by VGC, Nintendo Switch's first-party line-up for the rest of 2020 will be dominated by Mario games old and new, to coincide with the original Super Mario Bros.' 35th anniversary. Mario 64 is one of them.
So it comes as no surprise that Nintendo is taking action against an unofficial port of the seminal 3D platformer. The question is, at what point does it become more bother than it's worth?