Night in the Woods is coming to Switch next month
Includes the Weird Autumn update.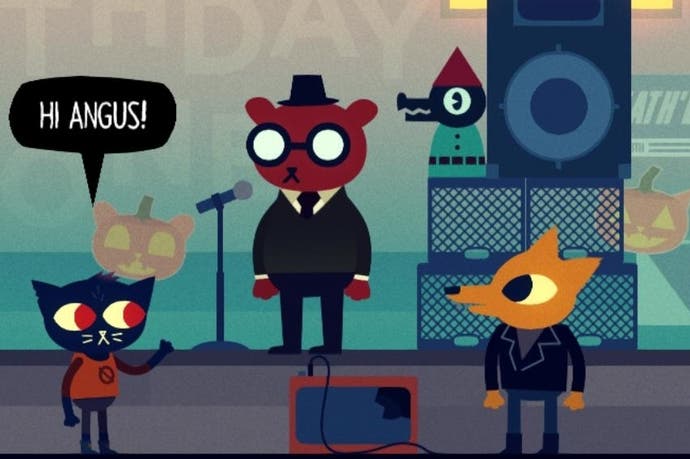 Infinite Fall's wonderful existential slice-of-life adventure Night in the Woods is coming to Switch on February 1st, the developer has announced.
Infinite Fall first alluded to a Switch version of Night in the Woods late last year, when it announced its free, Director's Cut-style Weird Autumn update, which added "new weird, new crimes, and old tales" to the existing PS4 and PC versions of the game.
At the time, Infinite Fall wrote, "Stay tuned for news on another console, which I am unable to mention for reasons, but you know what console I'm talking about."
According to a new developer tweet, those thinly veiled references were exactly what we'd hoped, and Night in the Woods will arrive on Switch with both the Weird Autumn update and the Solstice episodes (the Longest Night and Lost Constellation) included.
Nintendo of America's official listing has the game costing $19.99 USD on Switch, so hopefully there'll be confirmation of a UK price point soon.
Night in the Woods suitably impressed Eurogamer contributor Edwin Evans-Thirlwell when it released early last year. He described it as "whimsical without being frivolous and tender without being maudlin", in his Recommended review.