Nostalgic coming-of-age tale Night in the Woods delayed until 2016
Everything sucks forever.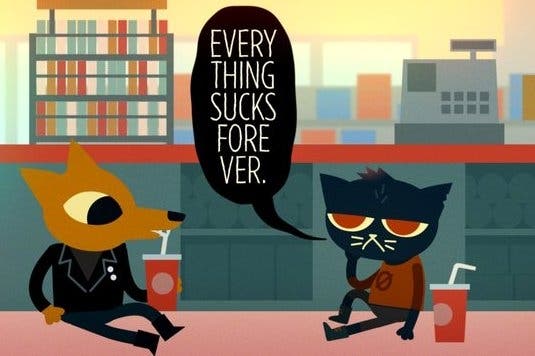 Night in the Woods - a quirky coming-of-age game that totally made me tear up despite being played on a noisy E3 showfloor - has been pushed back until 2016.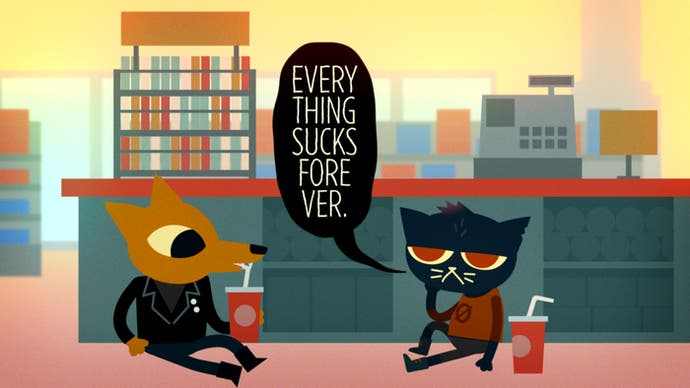 One of its three developers, Scott Benson, noted this new, later launch window during a small presentation at GDC attended by Eurogamer.
"We were shooting for 2015, but it's probably going to go into 2016 at this point," said Benson. "Basically it's the three of us making a game.... that's why it might take a tiny bit longer." He noted that it's been in development for about 14 months at this point.
Night in the Woods follows the story of Mae, a 20-year-old college dropout who's returned home to find that everything she remembers about her teen years has changed. Some folks have left. Others have died. And teenagers don't think she's cool. She's also a cat with a rad shirt.
"Night in the Woods serves as a reminder that life may be dull, but being alive is anything but," I wrote in my glowing Night in the Woods impressions based on a half-hour demo. Do check out its amazing PS4 announcement trailer below.