Get 742 games with Bundle for Racial Justice and Equality on itch.io from $5 / £4
All proceeds donated to NAACP and Bail Funds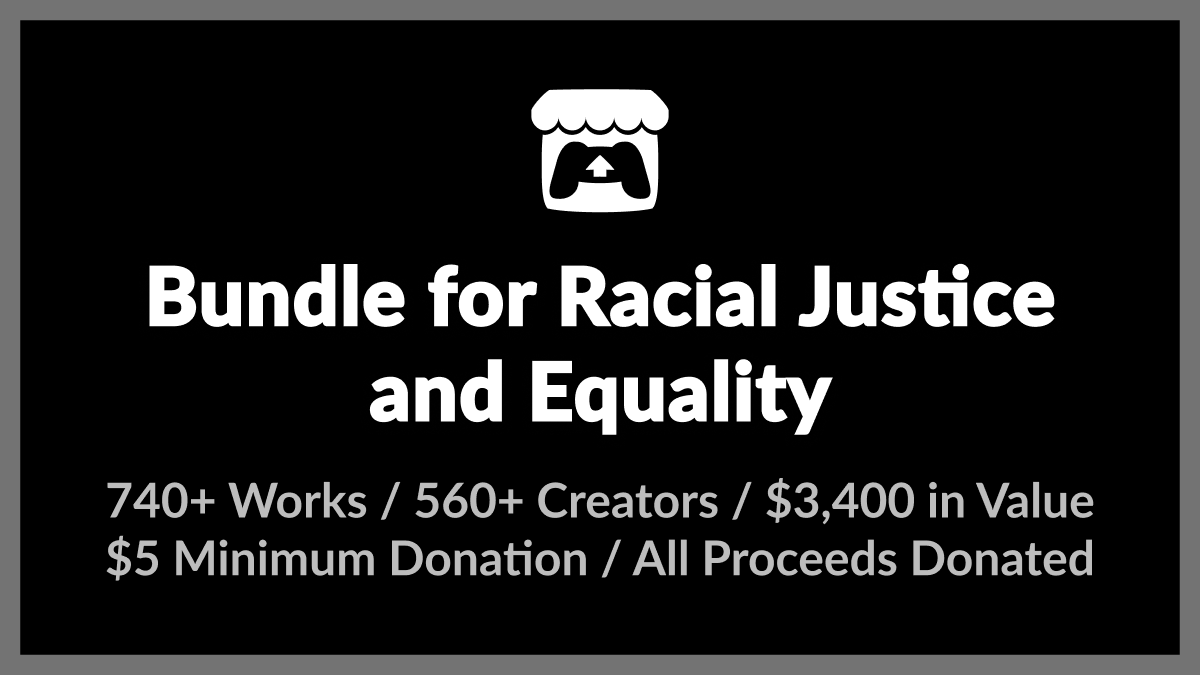 itch.io's creator has launched what is probably the largest bundle ever in its efforts to support the Black Lives Matter movement.
Partnered with 564 creators, the Bundle for Racial Justice and Equality comes with a whopping 742 DRM-free titles in total, valued at over $3,400 (£2,675), but which you can have the whole lot by paying however much you want, with donations starting at a minimum of $5 (£4).
It's already raised over $2 million (£1.5 million) since launching over the weekend with a goal to reach $5 million before the offer ends on 15th June. All proceeds go towards the NAACP Legal Defense and Educational Fund and Community Bail Fund split 50/50 in the important fight against racial injustice, inequality, and police brutality against black people.
2 MILLION dollars now going to the NAACP Legal Defense and Educational Fund and Community Bail Fund. We are so proud of our community and all who have participated or donated. Thank you so much! https://t.co/JCCnqMWHX9

- itch.io (@itchio) June 7, 2020
This is on top of the Black Lives Matter bundle released earlier last week by Contigo Games, which includes content from 18 other indie developers. But this bundle is truly overwhelming that we can barely break down. But just from a glance over the hundreds of titles, here's just a few choice highlights:
A Short Hike - recommended by Christian as "glorious game of exploration and reconnection".
Minit - a top-down RPG that Vikki calls "a bite-sized marvel".
Night in the Woods - a smalltown puzzle platformer mystery with a great story and cast of characters, which Edwin says "walks the line between nostalgia and nihilism" while its writing is"whimsical without being frivolous and tender without being maudlin".
Quadrilateral Cowboy - a post-modern hacker sim that Oli calls "scrappy" and "surreal", even if it doesn't follow through on its ideas.
Super Hexagon - Terry Cavanagh's minimalist twitch-action masterpiece soundtracked by Chipzel
Oxenfree - a brilliantly talky teenage paranormal thriller
Any one of these would be a bargain picking up for just $5 / £4 so to have them all in this bundle is an offer you can't really refuse, all which of course also goes towards supporting very important work in ongoing protests in the US, as well as around the world.