Next gen Pro Evolution Soccer to use Kojima's Fox Engine
"We are going to win back the crown when it comes to the next generation."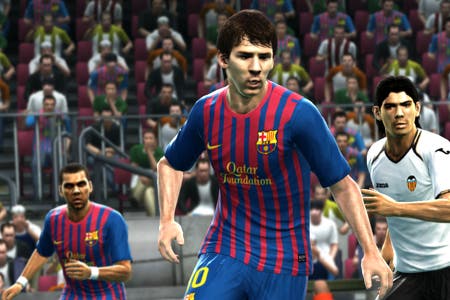 Konami is looking to the Fox Engine for the next generation of Pro Evolution Soccer as it seeks to avoid the slump it found itself in when the series moved to HD consoles.
Speaking as Pro Evolution Soccer 2013 was properly unveiled at a press event in Brazil, senior producer Naoya Hatsumi addressed Eurogamer's question of what the team is doing to avoid the situation it found itself at the dawn of the Xbox 360 and PlayStation 3, where its use of an older engine led to a series of under-par releases.
"What we are trying to do is we are going to win back the crown when it comes to the next generation," Hatsumi said. "That's what we want to do, and to do this we need to have a new engine. That's what we think."
"We have to use a new engine," Hatsumi continued. "Have you heard of the Fox Engine? We are working very closely with them."
The Fox Engine is being developed by Kojima Productions for its future titles, and looks to enable shortened lead times on multiplatform projects. Konami's already revealed screenshots powered by the engine, and the results have been impressive.
Pro Evolution Soccer 2013, meanwhile, boasts a new look production team, with famed producer Shinji 'Seabass' Takatsuka stepping away from the limelight as Kei Masuda, a series veteran, takes on a lead role.
"In order to make it that much clearer, it's not the next generation product that Seabass is working on," said PES team manager Toru Kato, "it's something quite new."