Ubisoft announces Alexander RTS
Stone the Greeks!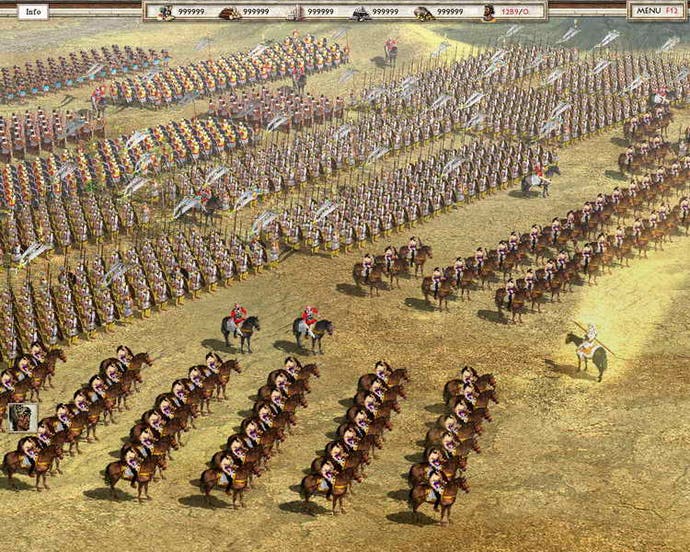 We've already seen one of the films he scripted make the jump from silver screen to games machine this week in Scarface, but now one of Oliver Stone's more contemporary productions - and something he directed - looks set to make the transition thanks to Ubisoft, which this week announced a PC real-time strategy version of his forthcoming film Alexander.
Alexander will be released in the States to match the film's cinematic debut "day-and-date", and we can presumably expect a similar arrangement when the film starts showing in Europe.
Although Ubisoft hasn't elaborated on which team will be handling the project, it is planning historical campaigns full of heroes from that era, lots of resource management, obviously, and a game that is "challenging enough to entice the hardcore gamer," but also "accessible to a larger audience of casual players."
What's more, Stone himself is co-operating with production. "Alexander is probably the greatest single military strategist of all time," he said this week. "Historical and 'what if' strategies are being scrupulously rendered by Ubisoft. One variation even has (Persian King) Darius emerging the victor over Alexander. Players will have serious possibilities for winning and losing empires. I'm looking forward to playing."
As well as Stone's input, the development team will also be working with other elements of the film's production according to Ubisoft's Laurent Detoc. "Our development team is thrilled to be working with director Oliver Stone to ensure that the video game captures the essence of this extraordinary motion picture," he said. "The game will include selected music from world famous composer Vangelis – whose music comprises the film's soundtrack - movie extracts, and other features to make sure that the game is as daring, bold and ambitious as its subject, Alexander the Great."
You can find several screenshots of the game here. The film itself, due out in November, will star Colin Farrell as the eponymous Alexander, with Angelina Jolie as his mother Olympias and the likes of Val Kilmer and Anthony Hopkins elsewhere in the cast.