New Thief gameplay trailer shows Garrett doing his thing
Sneaky bugger.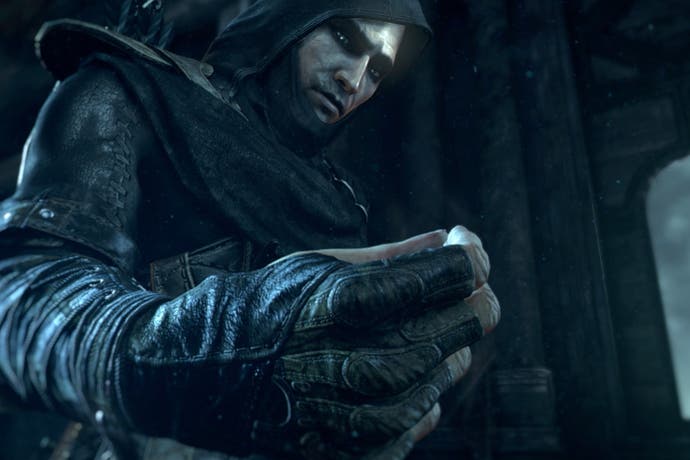 Square Enix has released a new gameplay trailer for stealth game Thief, due out on PC, PlayStation 3, PlayStation 4, Xbox 360 and Xbox One on 28th February 2014.
In the video, below, we see series star Garrett sneaking around his hideout, the dark alleys of the City and chatting with old chum Basso.
Developer Eidos Montreal (of Deus Ex: Human Revolution fame) says the new Thief is all about infiltration, theft and escape, and in the video we see Garrett do a bit of each as he enters Baron Northcrest's manor, lifts the Heart of the Lion and legs it.