New Super Mario Bros. 2 co-op mode shown
Plus: Gold Rush coin hunt mode.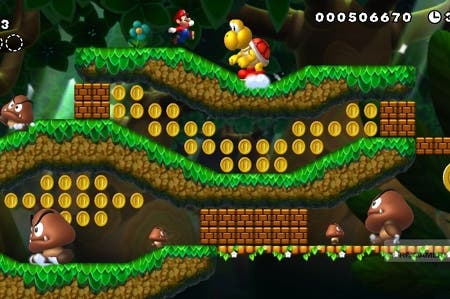 Upcoming 3DS platformer New Super Mario Bros. 2 will offer a co-operative option for the game's campaign, allowing a second player to join the action, playing as Luigi.
The money-focused side-scroller will also include a entirely new mode, named Gold Rush. Players must work to gather as many coins as possible across three levels with only one life. High scores will then be shared via StreetPass with other gamers you meet.
New Super Mario Bros. 2 is already confirmed for a 17th August launch in Europe - both in bricks and mortar shops and as a download from the 3DS eShop.