New Super Mario Bros. 2 DLC detailed
Three add-ons due next week in Japan.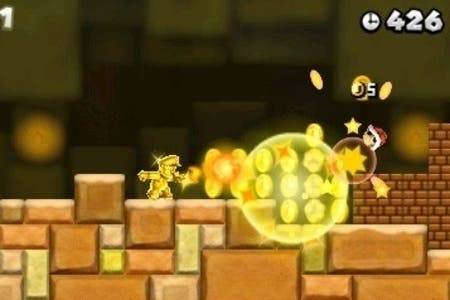 Nintendo has detailed its DLC for New Super Mario Bros. 2 at its recent Japanese Nintendo Direct livestream in the Wii hours of the night.
There will be three DLC packs available, all for Coin Rush mode according to Joystiq. The first of which is called Gold Mario Go! Go! Pack, and is comprised of three Coin Rush mode stages, with 30,000 coins available. It will be the least challenging of the three, Polygon reports.
The second add-on, Challenge the Record A Pack, features three time-limited challenges where players are tasked with reaching a high score - which will then be placed on Nintendo's website in Japan at least.
The final pack is the Survival Panic Pack, which includes an extra challenging set of three levels.
All three expansions will be out on 2nd October in Japan for 200 yen (about £1.59) each.
We'll update as we find out more as a western version of presentation is expected shortly.