Borderlands 2 shifts 1.82 million copies in September in US
Guild Wars 2 outsells Mists of Pandaria.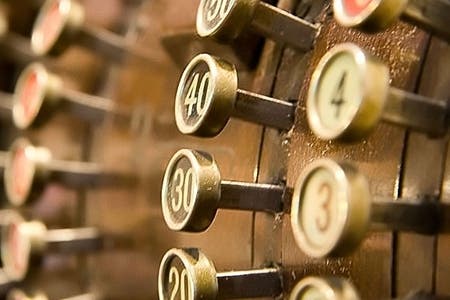 Borderlands 2 took America by storm. Gearbox's celebrated co-op shooter RPG sold a whopping 1.82 million copies during September.
That's 234 per cent higher than Borderlands 1 managed in its launch month of October 2009 (546,000 sales), NPD revealed (via NeoGAF).
(Borderlands 2 numbers have been updated because of an inaccuracy discovered by CVG. Well spotted.)
But try as Borderlands 2 did, nothing could tackle the behemoth that is Madden. The latest instalment, Madden NFL 13, recorded the highest ever one-month sales for a Madden game in the US. How many sales? It was over 2.55 million! September's results show FIFA's popularity creeping up in the States, with FIFA 13 coming in third. Sales aren't known but they must be above 295,000, the figure for fourth-place New Super Mario Bros. 2. Perhaps the youth soccer movement in America has established foothold for the sport now.
Guild Wars 2 sold better in American shops than World of Warcraft: Mists of Pandaria. Numbers aren't known but Guild Wars 2 placed fifth, Pandaria seventh.
Mists of Pandaria only launched on 25th September, whereas Guild Wars 2 arrived 28th August, so having a full month to tot up sales. Also note both games sold a lot of copies digitally, which NPD doesn't count.
Microsoft's Larry Nelson or Major Hryb or whatever you call him revealed on Twitter that 270,000 Xbox 360s were sold in September. That was 50 per cent of home console sales apparently.
NPD didn't break out any hardware sales, but did note they were "up on an average per week basis compared to August for DS, 3DS, PS3, Vita and 360".
In general, console and game sales were down nearly 25 per cent compared to last year.
Madden NFL 13 (360, PS3, Wii, Vita) - over 2.55 million (EA)
Borderlands 2 (360, PS3, PC) - 1.48 million (2K)
FIFA Soccer 13 (360, PS3, PSV, Wii, 3DS, PSP) - (EA)
New Super Mario Bros. 2 (3DS) - 295,000 (Nintendo)
Guild Wars 2 (PC) - (NCsoft)
NHL 13 (360, PS3) - (EA)
World of Warcraft: Mists of Pandaria (PC) - (Activision Blizzard)
NCAA Football 13 (360, PS3) - (EA)
Lego Batman 2: DC Super Heroes (Wii, 360, NDS, PS3, 3DS, PSV, PC) - (Warner Bros.)
Battlefield 3 (360, PS3, PC) - (EA)