New Need for Speed: Most Wanted Autolog 2.0 details
Criterion plans Battlelog-style website.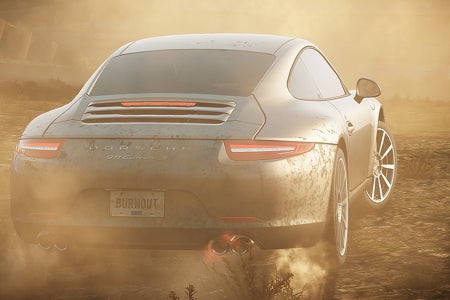 Need for Speed: Most Wanted will feature the second generation of Autolog, developer Criterion's nifty social racing service.
Autlog 2.0's news feed will be available to view online, with a variety of functions planned.
You'll be able to browse race recommendations, tag events to play when you next boot up the game, plus share and comment on pictures. It sounds similar to EA's online Battlelog service, which tracked all sorts of statistics from Battlefield 3.
Autolog 2.0's recommendations can now be customised to feature preferred rivals. You'll be able to "turn down the volume on a particular friend and focus the action on someone you absolutely must beat", according to EA's Need for Speed website.
Autolog 2.0 ill seamlessly track a variety of stats, including top speeds, jump distances and speed camera hits.
All of this contributes Need for Speed points to your Most Wanted score: the number used to rank you against your friends.
Most Wanted, this November's new open world racer from Burnout Paradise studio Criterion, was fully revealed last week at E3. Initial glimpses showed a game that's essentially Burnout 4 in everything but name.