NFS: Most Wanted, Mafia 2 free for PS Plus subscribers in August
And Spec Ops: The Line, Lego Lord of the Rings.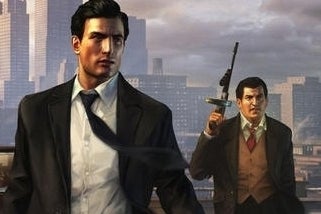 Sony has revealed its August line-up of free content for PlayStation Plus subscribers, which includes Need for Speed: Most Wanted and 2K mob adventure Mafia 2.
Most Wanted is the latest Need for Speed entry, released late last year. It'll be free from 31st July, with an accompanying one-week sale on previous NFS games and DLC.
Mafia 2 is also free then, alongside sandswept shooter Spec Ops: The Line.
PlayStation Vita owners can download Lego Lord of the Rings free from the same date, as well as Vita/PS3 cross-play title When Vikings Attack!
You have until the 31st to download your pick from July's offerings, which include Battlefield 3 and Catherine on PS3, and Unit 13 on Vita.