Mafia 2 and the original Prey are now backward-compatible on Xbox One
And discounted in the 2K publisher sale.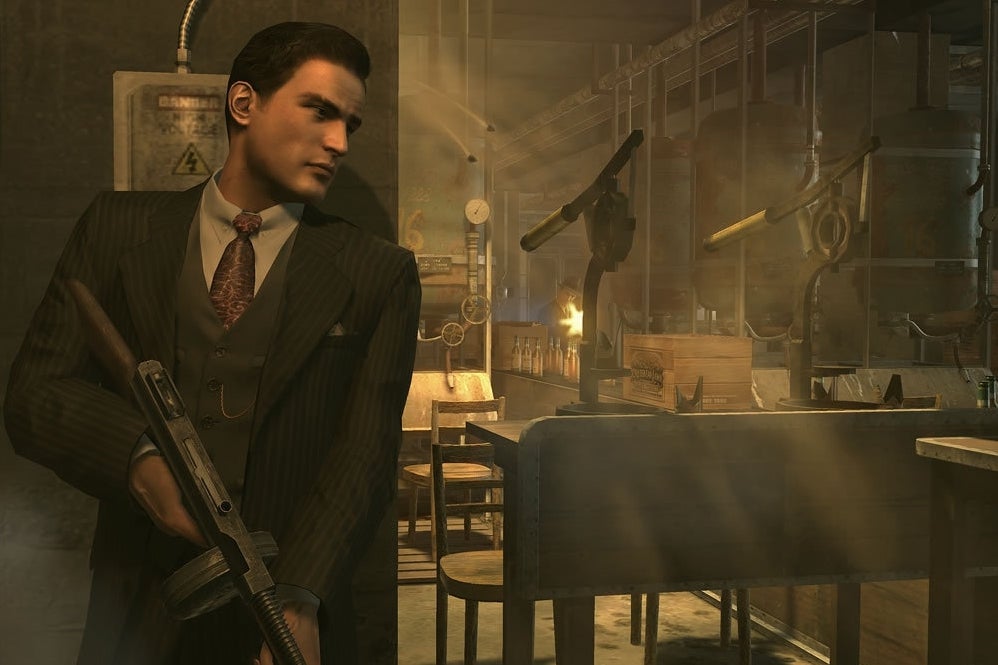 Microsoft has announced another batch of new additions to Xbox One's ever-expanding backward-compatibility list - this time in the form of Mafia 2 and the original 2006 Prey.
You really couldn't ask for two more different games; one is a rip-roaring open-world crime caper set in the early 50s, the other's a first-person sci-fi shooter featuring physics-confounding portals and spaceships with bumholes for doors.
Mafia 2 certainly has plenty of fans, but it wasn't especially well-liked by John Teti, who reviewed it for Eurogamer back in 2010. Mafia 2, he said, is "a 14-year-old's vision of the mafia, although that slanders the many 14-year-olds who would see through this game's desperation to appear adult". Damningly, he concluded by saying "Mafia 2 gets the last word by destroying the myth that the mafia is interesting at all".
Prey meanwhile, was more warmly received when it released in 2006, managing to earn itself a good, old-fashioned Eurogamer 7/10 despite its protracted, difficult development. "Perhaps inevitably - although maybe not intentionally - Prey struggles to break free of its late '90s genesis," wrote Kristan Reed, "and essentially what we're left with is a game whose good intentions simply don't translate into wide-eyed entertainment."
Of course, both game's newfound backward-compatibility status on Xbox One means that you can make your own mind up about their individual merits. If you happen to have the original Xbox 360 discs lying around, just stick them in the slot and away you go.
Alternatively, you can purchase them digitally on the Xbox Store - and currently discounted in the 2K publisher sale. There should be 80% off Prey's usual price and and 75% off Mafia 2.