Nearly four years later, GTA5 once again tops chart
Happily Trevor after.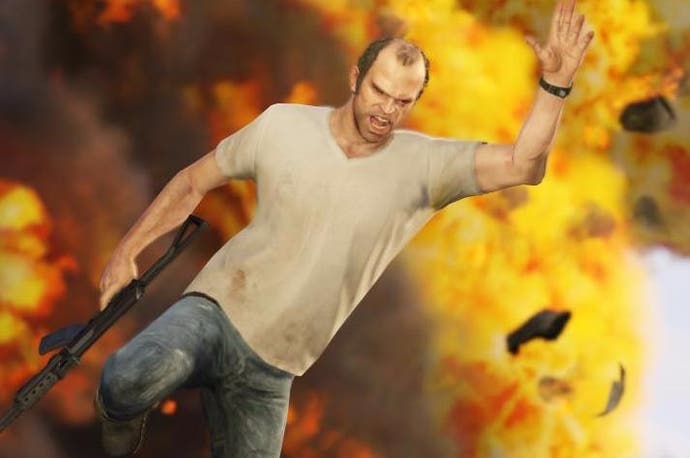 Four new games entered the UK chart last week, but Grand Theft Auto 5 outsold them all by some margin.
Rockstar's open world - seemingly, now safe from single-player mod worries - was top of the charts once again.
It's the 13th time it's taken the number one spot since it first launched for PlayStation 3 and Xbox 360 back in September 2013.
Arms, last week's big Nintendo Switch launch, tumbled from second place to seventh.
New entries in the chart included survival horror Dead by Daylight (in 16th place), Final Fantasy 14: Stormblood (in 23rd), Nintendo-published 3DS role-player Ever Oasis (28th place) and MotoGP 17 (in 32nd).
The full top 10 lies below:
GTA5
Dirt 4
FIFA 17
Ghost Recon Wildlands
Mario Kart 8 Deluxe
Overwatch
Arms
Horizon: Zero Dawn
Forza Horizon 3
Tekken 3