Monster Hunter World's 2nd Appreciation Fest brings loads of birthday treats
Including Iceborne-exclusive armour and more.
It's been almost two years since Monster Hunter World strode confidently onto Xbox One and PS4, refining and finessing Capcom's long-running franchise for a new generation. And to celebrate its 2nd anniversary (not to mention a staggering 15 million copies sold since launch), Monster Hunter World's Appreciation Fest is now underway on all platforms.
It's the second Appreciation Fest to be held in-game (the first, unsurprisingly, coincided with Monster Hunter World's one-year anniversary), but the latest celebration arrives in two parts. The Astera Appreciation Fest is open to all players, and sees a reprisal of last year's event, while the Seliana Grand Appreciation Fest is new, and exclusive to the superb Iceborne expansion.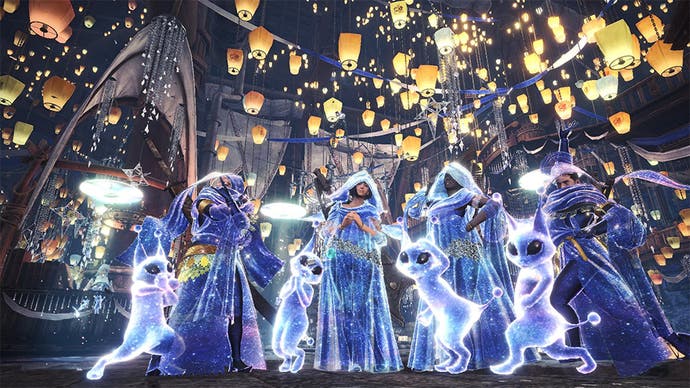 The Astera Appreciation Fest features a suitably razzmatazz makeover for the Astera Gathering Hub, and adds event-exclusive challenges alongside a return for pretty much all previously released quests. That means you can happily farm monsters in a bid to craft everything from a Palico Mega Man outfit to the majestic Wiggler head armour.
Additionally, by logging in during the event and completing quests, players can accrue Appreciation Tickets for use in crafting special Appreciation-Fest-exclusive armour and weapons. There's the fabulous top-hat-and-tails Gala Suit Armour, the disco-ball-inspired Felyne Star & Star α Sets, plus the Fair Wind Lance. There's also Gala Suit, Skull Mask, Kulu-Ya-Ku, and Beetle Layered Armour to craft.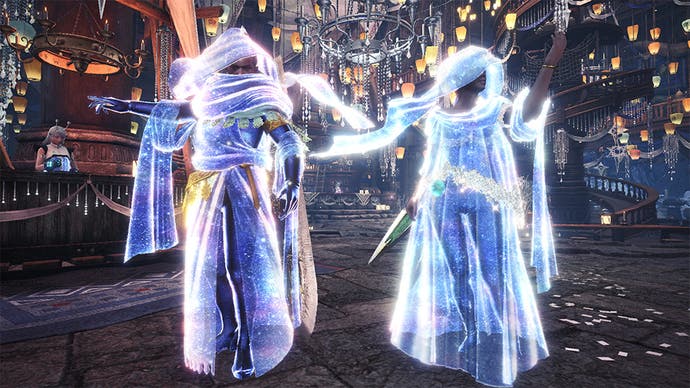 Those able to participate in the Seliana Grand Appreciation Fest, meanwhile, have their own gorgeously bedecked gathering hub to admire, alongside new event-exclusive goodies.
Here, VIP Gratitude Tickets earned from Low Level Hunter Helper Rewards, as well as Master Rank quest and expedition Special Rewards, can be used to craft the starry Astral α+ armour set, as well as pendants and special layered armour. Equipping the set will also, handily, increase the chance of receiving VIP Gratitude Tickets. Oh, and there's another chance to get stuck into a snowball fight, thanks to the new-look Snowman field items.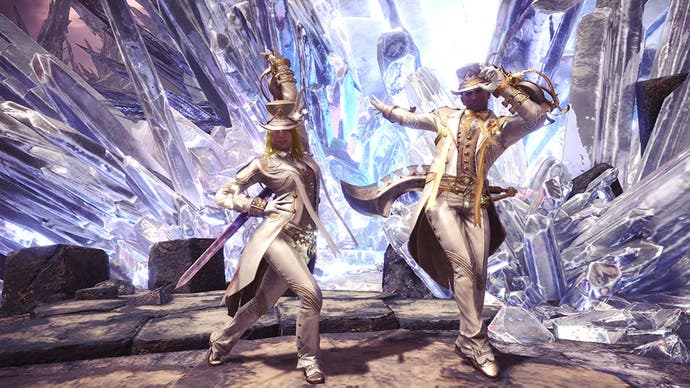 Monster Hunter World's Appreciation Fest is underway now on Xbox One, PlayStation 4, and PC, and will continue until one minute to midnight on 13th February. Increased login bonuses, daily limited bounties, item discounts, special platters, new Poogie and Handler outfits, and more are available throughout.
A full list of event quests, covering both Appreciation Fest variants and all available Ranks, can be found on the Monster Hunter World website.