Monster Hunter World: Iceborne PC patch to fix performance and missing saves incoming
"Our sincere apologies for any inconvenience".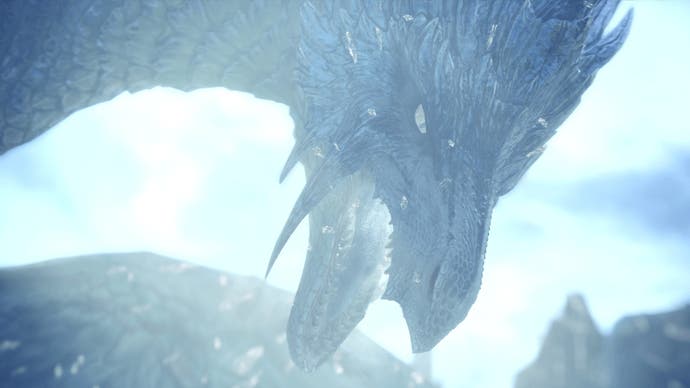 Last week saw the long-awaited arrival of Monster Hunter World's Iceborne expansion on PC, but, for some, it wasn't quite the cause for celebration it should have been. Players soon began to report significant performance issues following Iceborne's installation, and, more troublingly, missing save games. Now, publisher Capcom says a fix for both is due in the coming days.
Shortly after launch, Capcom took to Twitter to acknowledge Iceborne's performance problems - which, according to reports, ranged from plummeting frame rates to constant freezing - telling players that it was "currently investigating". It seems those investigations are now complete; in a new post to Steam, the publisher says it's uncovered an issue with Iceborne resulting in an "unusually high level of CPU utilisation during active gameplay".
It has also confirmed player suspicions that save game problems stemmed from a previous Monster Hunter World update that adjusted file formats. If players had failed to download the update prior to installing Iceborne, existing saves would no longer be recognised.
To that end, the publisher says it's planning to release a patch addressing both the CPU utilisation problem and save data compatibility "in the next few days". Players will be required to download the update, officially titled Ver.10.12.01, in order to continue using Monster Hunter World's matchmaking for online play.
Hopefully, the incoming fix will remedy Iceborne's teething troubles on PC, enabling players to enjoy what's an otherwise superb (and challenging) expansion. "Our sincere apologies for any inconvenience this issue may have caused", Capcom concluded.