Monster Hunter World PC players reporting deleted saves following Iceborne's arrival
Alongside significant performance issues.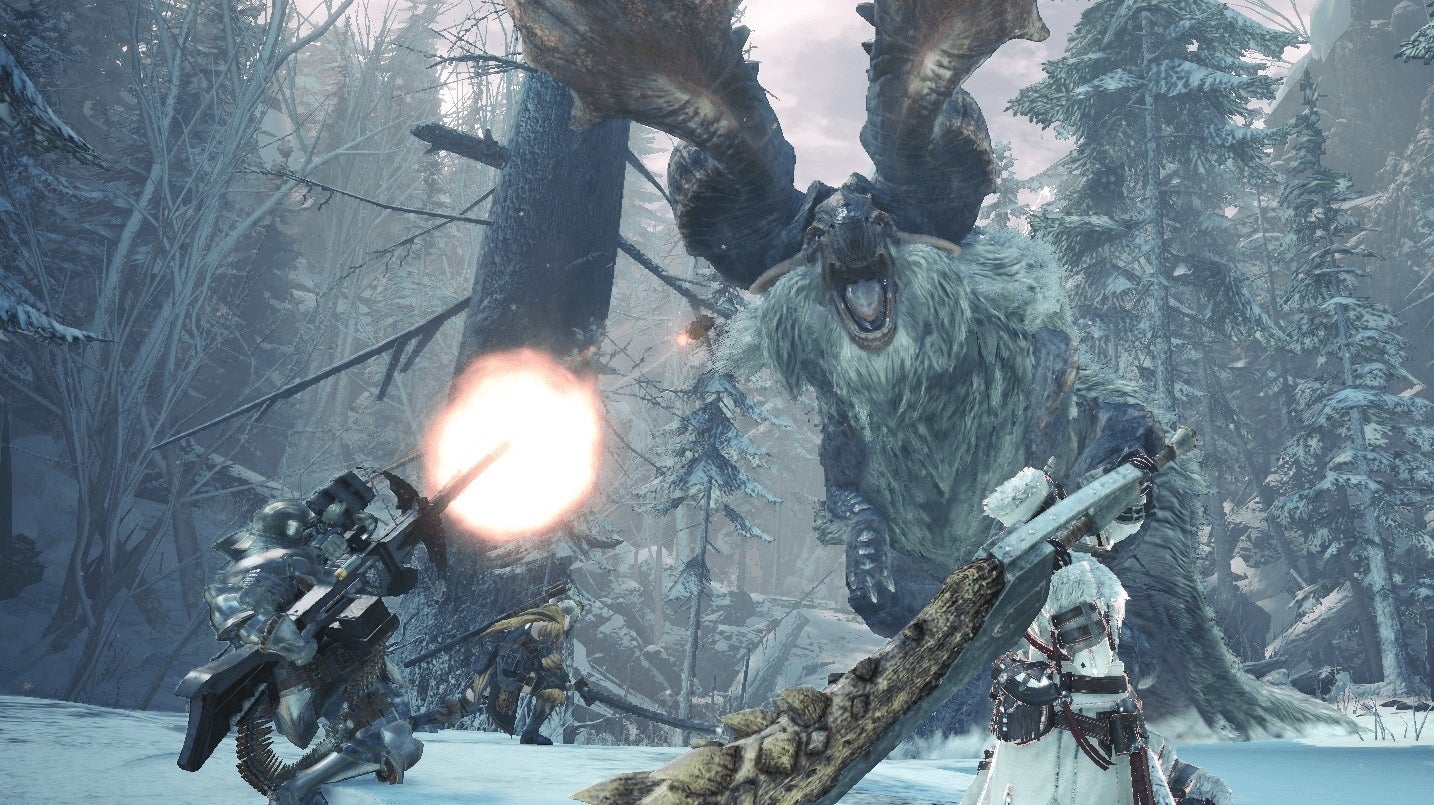 Monster Hunter World's Iceborne expansion finally - finally - launched on PC yesterday, four months after its console debut. And while its highly anticipated arrival is certainly reason to celebrate, not all PC players are in a jubilant mood, with many reporting a range of issues with the newly released PC version - the most worrying being that existing game saves are, in some cases, no longer recognised after Iceborne's installation.
Monster Hunter is, it's fair to say, a game that can swallow up an enormous chunk of play time, thanks to its grind-focussed design - and after almost two years of free content updates for World, individual saves can easily reach into the hundreds of hours. Understandably then, players are oscillating between horror and devastation upon discovering that - as repeatedly reported across Steam, Reddit, and other corners of the internet - their saves are gone following an Iceborne install, with the game prompting them to create a fresh file on start-up.
As noted by VG247, in the absence of official word from Capcom, players have speculated that missing saves could be the result of mod compatibility issues, or perhaps a failure to update Monster Hunter World following a previous patch that made alterations to save data.
Whatever the cause, those worried about the issue might want to manually back up their save games from Monster Hunter World's Steam directory prior to installing Iceborne. That can then be restored, if required, via this handy community created Save Transfer tool. Those that have already been affected are also using the tool to install Iceborne-ready saves provided by other players, although these will obviously lack hard-earned personal progress.
Alongside save game concerns, there've also been widespread reports of performance degradation - including plummeting frame rates and freezing - following Iceborne's arrival (although other players, including myself, have thankfully enjoyed a performance boost). Capcom has acknowledged performance concerns, saying it's currently investigating reports.
[PC/Steam] We are aware of performance issues that have been reported, and are currently investigating them.

If you have been experiencing any issues with the PC version, please contact Capcom Support and be ready to share more info on your system: https://t.co/qf4EFm6HJK

— Monster Hunter (@monsterhunter) January 10, 2020
Hopefully the publisher will be able to resolve Iceborne's technical problems on PC soon, so that players can enjoy what's an otherwise superb expansion unhindered.