Monster Hunter Generations offers Wind Waker costume for cats
UPDATE: Star Fox Felyne costumes confirmed.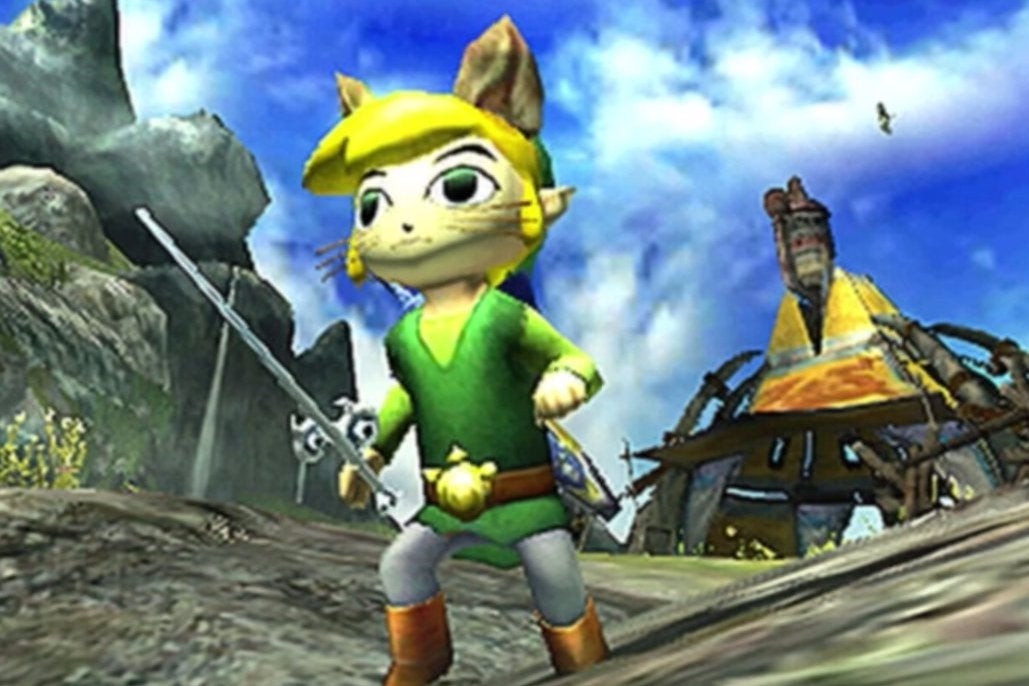 UPDATE 11/07/2016 7.18pm: Zelda isn't the only Nintendo franchise Capcom is bringing to Monster Hunter Generations, as it's now announced Star Fox costumes for Felyne characters.
Check out these cool cats dressed as Fox McCloud and the gang in the latest trailer. It sure looks a lot better than the last time Star Fox fought dinosaurs.
ORIGINAL STORY 5/07/2016 5.30pm: Monster Hunter Generations will let you dress up your Felyne friends as Link from The Legend of Zelda: The Wind Waker.
As announced in the following trailer, this will be a free DLC add-on. It's not the only Nintendo or Capcom costume crossover coming to Monster Hunter Generations as other outfits are based on Arthur from Ghosts 'n Goblins, Amaterasu from Okami, Marth from Fire Emblem, and Strider Hiryu of Strider fame.
Remember, Monster Hunter Generations lets you play as a cat, so you can go through the entire game pitter-pattering about as Cat Link. Look at him go!
Monster Hunter Generations will launch on 15th July, exclusively on 3DS. A demo is currently available on the Nintendo eShop.
For more on this latest beast slaying adventure, our Martin Robinson offered his early Monster Hunter Generations impressions, in which he finds the game to be a delectable greatest hits album, if not the cohesive triumph that made Monster Hunter 4: Ultimate such a classic.