Mojang unveils Minecraft: Dungeons, a new dungeon crawler set in the Minecraft universe
Oh come all you young fellers...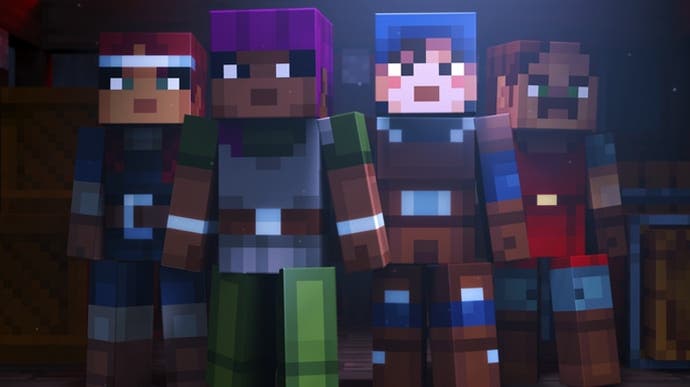 Minecraft developer Mojang has announced new spin-off game, Minecraft: Dungeons.
A dungeon crawler set in the Minecraft universe - which makes sense given the name, let's face it - has only a vague 2019 release window for now, and is currently only scheduled to release on PC. Here, take a look:
Developed as a "passion project" by a "small and dedicated" team in Stockholm, Sweden, it's inspired by their love of classic dungeon crawler games and will feature four-player co-op.
"What exactly is Minecraft: Dungeons?" ponders Tom Stone on the announcement post on the official Minecraft website. "It's an all-new action-adventure game inspired by classic dungeon crawlers, where you'll constantly discover new weapons and items that will help you defeat a ruthless swarm of new-and-nasty mobs. You'll fight or flee through canyons, swamps and - of course - mines!
"As a game developer, when you're carefully crafting something like Minecraft Dungeons, you're pouring your heart and soul into something you're really proud of... which you can't tell a living soul about!" adds Stone. "In other words, these poor devs have been sworn to ABSOLUTE SECRECY for a long, long, time. But now they can finally spill the beans!"