Minecraft launches Paws and Claws costume pack to raise money for World Wildlife Fund
And there's a 10 million bamboo block challenge.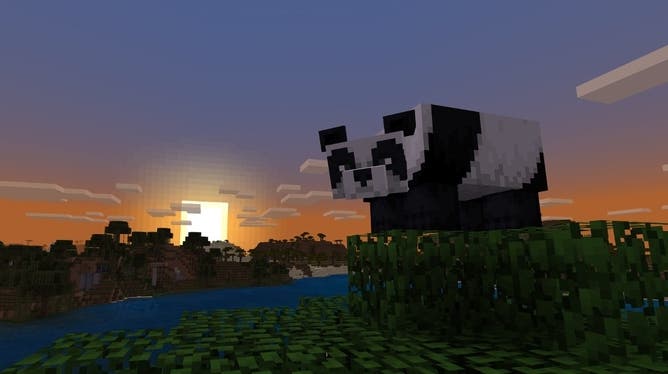 Microsoft has announced a new initiative to raise money for the World Wildlife Fund through Minecraft, starting with the launch of the new Paws and Claws costume pack.
Paws and Claws' release follows the recent arrival Minecraft's latest update, which adds bamboo blocks, scaffolding, and, more importantly, pandas and redesigned cats. The costume pack (or "Cosplay Pack", as Microsoft would have it) features 17 cat and panda skin, and all net proceeds on every sale - that's 62.5% - will be donated to the WWF until December 11th, 2021.
Additionally, Microsoft has pledged to donate another $100,000 USD to the World Wildlife Fund once players have managed to place a total of 10 million bamboo blocks in Minecraft. This follows a similar event last year, in which a donation was made to The Nature Conservancy after Minecraft players laid down 10 million coral blocks.
In order to get involved in Microsoft's charity initiative, either via some dedicated block placing or by purchasing the Paws and Claws pack, players will need to be using Minecraft's Bedrock Edition, which is available on Windows 10, Xbox One, Switch, iOS, and Android.