Minecraft Earth beta registration now open for Android users
AR you ready?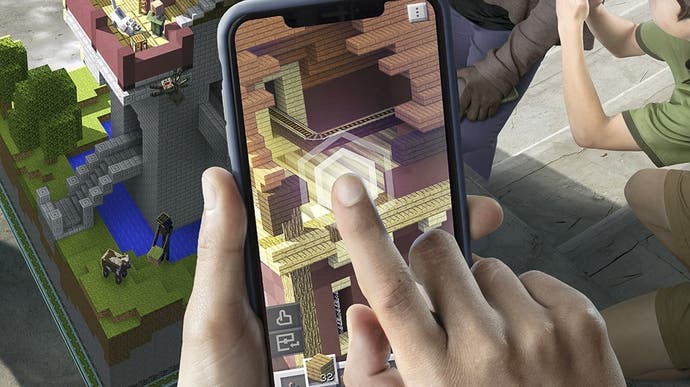 Minecraft Earth, Microsoft's Pokémon-Go-like free-to-play augmented-reality mobile game, has been available on iOS in closed beta form since earlier this summer. And now, Android users that've been patiently waiting their turn can sign up to get involved too.
If you've not been keeping abreast of developments, the core of Minecraft Earth, much like Pokémon Go, plays out on a stylised map reflecting players' real-world surroundings. As players explore the map, nearby items known on as Tappables appear.
Interacting with Tappables unlocks the likes of new building materials and mob skins that can, in turn, be used in Minecraft Earth's second major component. Here, friends can place blocks and build together, with creations appearing overlaid on the real-world through a device's screen.
For the purposes of Minecraft Earth's closed beta, which began rolling out to iOS players in July, Microsoft is letting participants tinker around with Tappables, tabletop build plates, and life-size AR features. More is expected to be added to the beta build over time.
Android users wishing to get involved in the closed beta can now register their interest via the Minecraft Earth website. Participants must be 18 or older, and will need a mobile device running at least Android 7. A Microsoft or Xbox Live account and app store log-in are also required.