Middle-earth: Shadow of Mordor gets free DLC today
Lets you play as a woman, adds higher difficulty.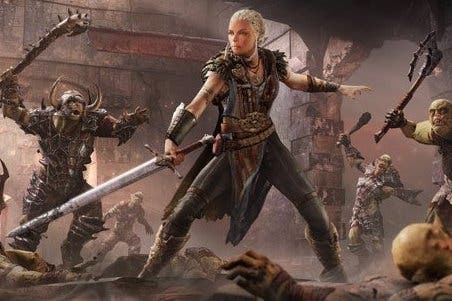 Middle-earth: Shadow of Mordor has received a free DLC pack today on PS4, Xbox One and PC.
The add-on, entitled The Power of Defiance, allows players to swap out their rugged male avatar for the pretty badass-looking lass Lithariel, the warrior commander of the Tribesmen of Nurn and daughter of Lady Marwen.
Additionally, this update adds the Test of Defiance Challenge Mode, which restricts your wraith abilities when facing off against Sauron's warchiefs.
If you'd like to swing the difficulty in the other direction and make things even easier, there's the new Epic Rune, which grants you an additional "Last Chance" to revive yourself when fallen in battle.