Microsoft launches viral Titanfall promotion
Xbox One advert hacked with clues to in-game extras.
An updated version of Microsoft's ubiquitous Xbox One advert includes hidden clues to a Titanfall promotion.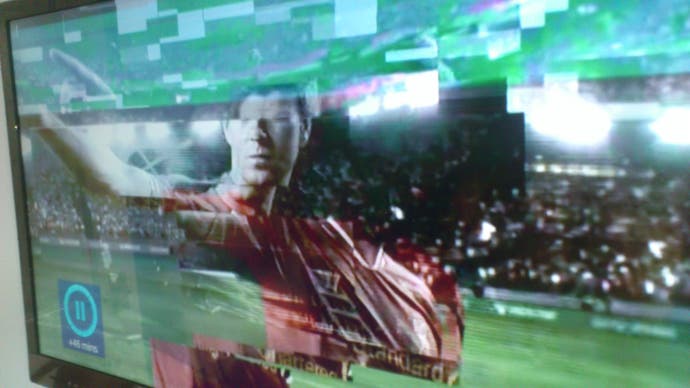 Eagle-eyed Reddit users spotted the updated advert on UK TV last night, which includes quick flashes of code hidden within the existing advert.
If you haven't seen the regular version of the advert yet (we don't believe you), it's the one where sad people without Xbox Ones are gestured at by Steven Gerrard, Spock and a Roman soldier to "come on" and buy one.
Freeze-frame the ad's new version and you'll see lines of binary code. We translated those and ended up at the mysterious gl16790101.com, and a set of rules for the promotion.
Titanfall isn't mentioned by name, but entering the site leads you to further clues for uncovering the next stage.
Links to sites include a directory on ArchiveHammond.com (Hammond Robotics is the fictional company which makes Titanfall's mechs) and a Pinterest filled with pictures of blossom (as seen in Titanfall's Angel City map).
The promotion's rules state that participants will be able to claim in-game content as well as meatier prizes of games, signed artwork and Xbox One consoles.