Metro 2033 movie in the works
Shiver screen.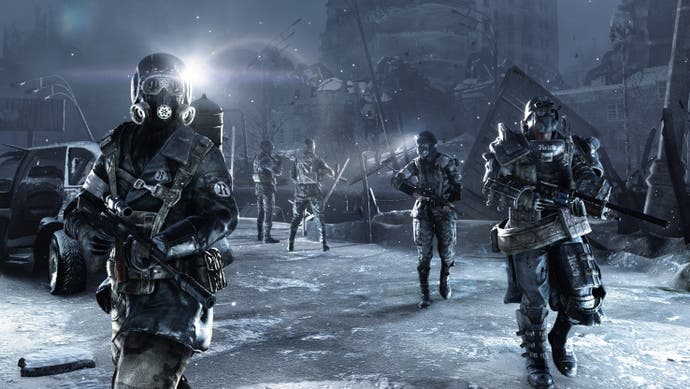 There's a Metro 2033 movie in the works.
Variety reports various Gazprom Media subsidiaries have come together to produce the movie, which is based on Dmitry Glukhovsky's novel. The novel was also the basis of 4A Games' wonderfully atmospheric 2010 shooter.
Apparently filming is due to start in 2020, with the Russian premiere set for 1st January 2022. Director and cast are yet to be announced, but Glukhovsky is on hand to help out.
Producer Valery Fedorovich commented: "The book by this Russian author has become known throughout the world, and it is embedded in the cultural code of sci-fi fans and gamers all over the planet. For us and Gazprom Media Holding, this is a dream project, the most ambitious and large-scale film that we have ever launched. We intend to invest an unprecedented sum... in the production and promotion of this movie both in Russia and abroad."
And here's Glukhovsky with a quote: "Metro 2033 is my first novel. It played a very special role in my life, and, despite getting numerous offers to [adapt it for the screen], I turned them all down for over 10 years.
"In Russia, I didn't see any producers who could make a good [screen adaptation of] this book. It just seemed impossible. But now I finally met a team that I can entrust Metro with. Our ambitions turned out to be similar: to create a world-class blockbuster and stun even those who have read the trilogy and know it by heart. So as not to disappoint them, I am ready to become a creative producer of the movie and help create it with both my advice and action."
This isn't the first time someone's had a stab at making a Metro movie. In an interview with VG247, Glukhovsky said MGM optioned the film rights but the script failed to go anywhere, and the rights reverted back to the author. Apparently the script set Metro 2033 in Washington DC, which didn't fly.
You'd imagine this Russia-produced Metro movie won't make that mistake. But as with all films related to video games - even as in this case indirectly - believe it when you see it in cinemas.