Metro 2033 Redux and Everything currently free on the Epic Games Store
Up and Artyom.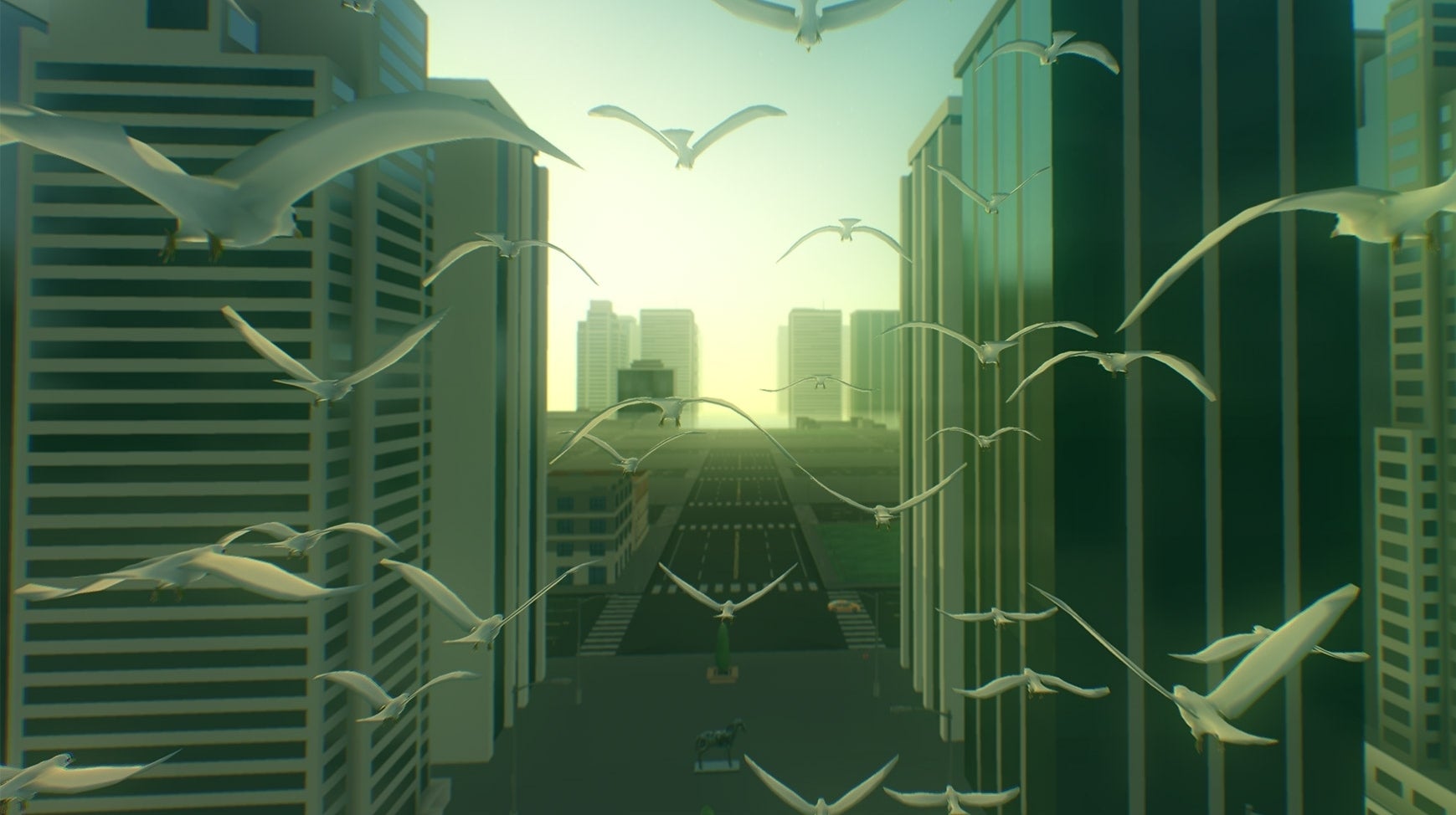 Everything is currently free on the Epic Games Store! But wait; before you go indiscriminately loading up your shopping cart (haha, just kidding), I should probably clarify: Everything the game is currently free on the Epic Store, as is Metro 2033 Redux. So if you're in the mood to expand that already insurmountable backlog still further, you know where to go.
Everything, if it passed you by previously, is the acclaimed second game from David OReilly, the Irish artist and filmmaker responsible for strange, serene desktop experience Mountain (and, I just learned two minutes ago, the Adventure Time episode A Glitch is a Glitch).
It's a somewhat unclassifiable experience, in which players are able to catalogue the universe - a goal achieved simply by inhabiting objects within Everything's procedurally generated world. And it's here that Everything gets its name, with players able to take on the form of a dazzling array of items, from caterpillars and rocks to French horns and fax machines, moving all the way down to an atom and all the way out to entire galaxies.
Snippets of lectures from the late British philosopher Alan Watts accompany the strangely hypnotic action to create something of a meditative experience - one that contributor Simon Parkin, writing in 2017, called an "astonishing work...that broadens the definition of what a video game can be [and] what a video game can achieve in the mind of its player."
"If you feel sceptical about your ability to feel empathy with a raspberry, or to experience solidarity with a strand of hair, or to be moved by performing a dance with a shoal of fish," he wrote, "you may be surprised."
As for Metro 2033, it's developer 4A Games' first attempt at bringing the post-apocalyptic Russia of author Dmitry Glukhovsky's novel to life. Or rather, given that this is the Redux version, it's 4A Games' second attempt at that first attempt, and one that features both visual and gameplay refinements to the studio's original 2010 first-person shooter.
Metro's deeply atmospheric action unfolds in Moscow after a nuclear war, with human survivors now forced to eke out an existence along the underground rail system beneath the city.
"I should stress just how inventive and beautiful this game is," wrote Eurogamer contributor Jim Rossignol when he reviewed the original Metro 2033, "The action is expertly punctuated with unexpected experiences, such as collapsing into a hallucination, ...or struggling to find your way on a collapsed Moscow street while being hunted by flying demon creatures, or smuggling yourself aboard a train full of nazis, or helping guide a lost child home..."
"Metro 2033 is far busier and far more accomplished than I expected it to be," he concluded, "Combine [its] technical achievements with a game that has been carefully written, and lavishly imagined, and you start to get close to a sort of negative image of BioShock. While everything in Rapture is lurid and fantastical, here there is only grit, and blood, and suffocation."
So whether you're in the mood for philosophical meditation or violent post-apocalyptic terror, Everything and Metro 2033 Redux are free on the Epic Games Store until 3rd October.