Looks like The Legend of Zelda: Tears of the Kingdom may be Nintendo's largest first-party Switch game
At 18.2GB, it looks to be significantly bigger than Breath of the Wild.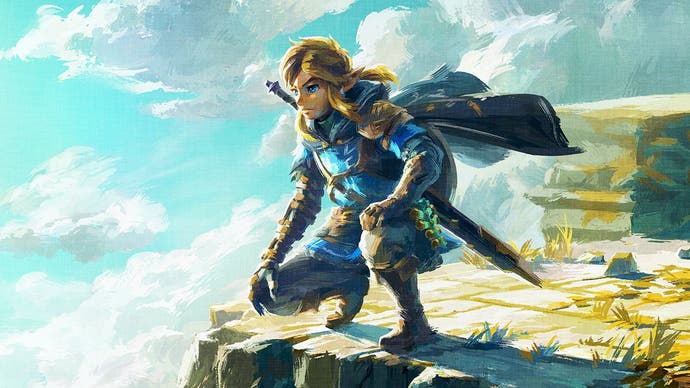 It looks like Zelda: Tears of the Kingdom will be the largest first-party Nintendo game ever to come to Switch.
That's according to Redditor bob4978135, who was one of the first to clock that the Japanese version of the game weighs in at 18.2GB.
The US Nintendo eShop makes a similar size claim, whilst the UK Nintendo eShop says you'll need a whopping 18.6GB free to download the highly-anticipated follow-up to Breath of the Wild (thanks, VGC).
By comparison, Breath of the Wild takes up around 14.7GB on your system. NBA 2K23, on the other hand, eats up 55.8GB, so it's by far from the biggest game to ever come to Nintendo Switch. It does, however, perhaps intimate how much larger the adventure will be when compared to its predecessor.
ICYMI, The Legend of Zelda: Tears of the Kingdom has a brand new trailer ahead of its release date of 12th May and is available to pre-order now.
This is our latest look at the game since the name reveal trailer in September last year, and yes, you bet Zelda fans are excited.