Lindsay Lohan steps up Rockstar legal battle over GTA5 character
Claims that image based on her used on T-shirts, posters, coffee mugs.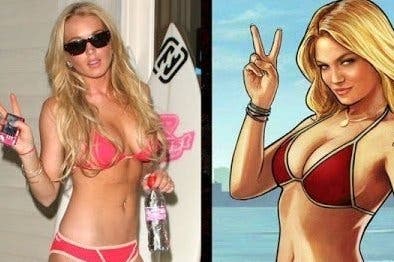 Lindsay Lohan has stepped up her lawsuit against Grand Theft Auto 5 developer Rockstar over the use of a character alleged to be based on her.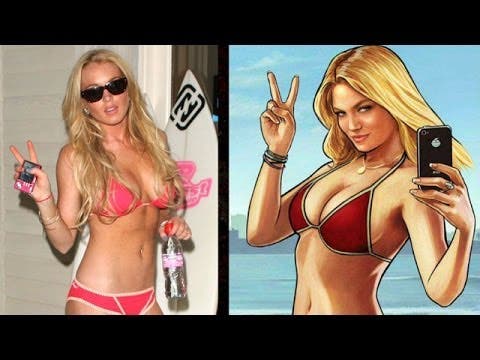 The Hollywood actress originally began legal proceedings back in July, when she claimed that GTA5's fictional Vinewood actress Lacey Jonas was an "unequivocal" reference to her.
Lohan claims that Rockstar copied her image, voice and clothing style for the character, something which the developer laughed off as a bid for attention.
"Her claim is so legally meritless that it lacks any good-faith basis and can only have been filed for publicity purposes," Rockstar hit back.
The developer has asked for the case to be dismissed and for Lohan to pay its legal fees, but Lohan's lawyers this week submitted new documentation to further the case.
The actress' lawsuit has now been bolstered by a 45-page dossier of GTA5 advertising and promotional images featuring the Lacey Jonas character plastered across billboards and buses, T-shirts, posters and coffee mugs (thanks, Hollywood Reporter).
In particular is a 2007 shot of Lohan in a bikini, which the actress alleges was the inspiration for an image featured on the game's disc and which was also heavily used in the game's promotion - the photo shown above.
Browse the full, updated documentation below.