Lego 2K Drive has a £100 special edition
Wheel deal.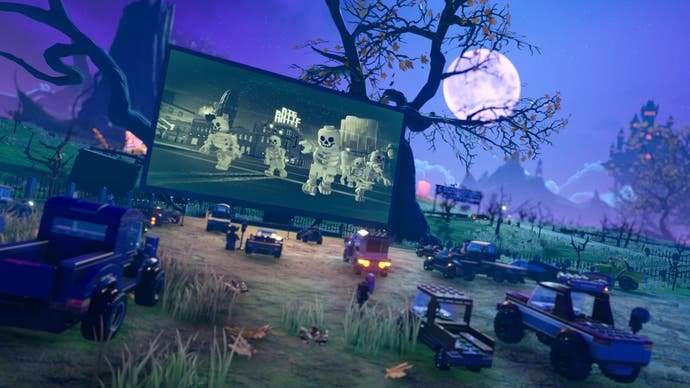 Lego 2K Drive has now been officially announced, and Eurogamer has gone hands-on with the colourful kid-friendly mix of Forza Horizon and Mario Kart.
Publisher 2K has also now unveiled the game's three editions, including the eye-popping £100 Lego 2K Drive Awesome Rivals Edition, which costs $120/€120 elsewhere.
This version includes the game's Year 1 Drive Pass, which adds a new biome to explore, plus "four individual post-launch seasons of Drive Pass content, each with new vehicles and themes". In addition to that, there's multiple new vehicles, a vehicle flair, and in-game Lego minifigures.
Other versions of the game include the Awesome Edition, which is slightly cheaper at £85/$100/€100. This includes the Year 1 Drive Pass, but only one additional new vehicle and minifigure.
Then there's the regular ol' Standard Edition, which will cost £60/$70/€70 on PlayStation 5 and Xbox Series X/S, or £50/$60/€60 on PC, PS4, Nintendo Switch and Xbox One. This just includes the main game.
There doesn't seem to be any option to upgrade between editions.
Finally, there's a pre-order incentive: the Aquadirt Racer Pack - which you'll get in exchange for putting your money down before launch day (or alternatively will come included regardless in the game's two pricier special editions).
"Lego 2K Drive may not reinvent the wheel, but it's shaping up to be a slickly-made successor to the non-licensed Lego games of old," I wrote in Eurogamer's Lego 2K Drive hands-on preview.