Konami dev: many Western gamers have no interest in Japanese games
"The industry has changed," says Tak Fujii.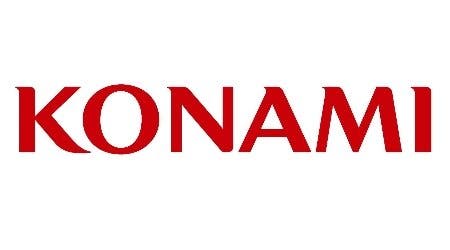 The Konami producer of N3: Ninety-Nine Nights II has had his say on supposed decline of the Japanese video game industry.
"It's hard," Konami's Tak Fujii, famous for his bizarre E3 2010 on-stage presentation, told Siliconera. "As you know, the industry has changed. It's a totally different business here compared to five years ago. This is my personal guess, but many Western gamers don't play Japanese games anymore or maybe they never played Japanese games. They have no interest in Japanese games."
Mega Man main man Keiji Inafune followed up his infamous 2009 "Japan is dead" comment by saying last year that Japan was "at least five years behind" the West.
"I look around Tokyo Games Show, and everyone's making awful games," Inafune, who no longer works for Capcom, said.
Fujii is also downbeat, and pointed to Call of Duty players as evidence of his claim.
"OK, there is a big FPS franchise in the West, the biggest one from somewhere," he said. "It has massive numbers. Maybe half or more than half of those players may have bought hardware just to play that game and no other games. They only have one game and they keep purchasing downloadable maps, additional content, DLC, DLC, DLC. And then a new one comes out and they just buy it. They never play sports games, action games, and have no interest in Japanese games.
"Before Microsoft came into the console business, the centre of development was Nintendo or Sony," he continued. "It was very handy for us to discuss hardware and technology with them because everything was in Japanese.
"Now, reports have to go through the American division and are translated into Japanese for the technical division and then if anything comes back we have to translate that into English for support. It's hard. Once America started getting into the console business, there is only English support and they are in the Western market. It was handy for them and so the roles changed."
Earlier this year Bayonetta, MadWorld and Vanquish developer PlatinumGames lamented the decline of originality in video games and Japanese game development.
In an open letter published on its website, president and CEO Tatsuya Minami said: "The 'fresh surprises' I mention are becoming few and far between, especially in our home of Japan. Not so long ago, Japan lead the world's games business, and it was not a stretch to call games a uniquely Japanese specialty; however, now it appears that Japanese games companies have lost their vigor.
"Series grow ever-longer; original titles are on the decline. Games with new at their core are disappearing. Japanese games that garner worldwide acclaim are slipping away. This state of affairs deeply saddens us."