Killer Instinct now being developed by Divekick studio Iron Galaxy
Fulgore and Arcade Mode due in two weeks.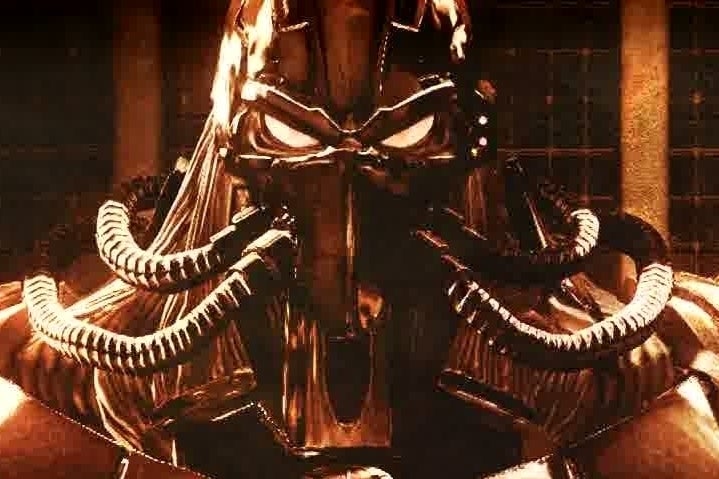 Last month Killer Instinct developer Double Helix was purchased by Amazon, leaving the free-to-play Xbox One-exclusive fighting game's fate in the balance. Microsoft said that a new studio would be coming on board to continue its development as new content is introduced, and it turns out that developer is none other than Iron Galaxy, the fine folks who made minimalist fighter Divekick as well as Street Fighter 3: 3rd Strike Online Edition.
Iron Galaxy CEO Dave Lang confirmed the move to Polygon, where he noted that Killer Instinct is "probably the biggest thing we've ever done."
"This is an amazing opportunity to work on a game and a genre we are super passionate about," Lang added. "Before we were ever talking about this, I was a fan of the game. And to get to now take it over and start with this great base, and expand it and put new stuff on top of it, everyone in the company is super pumped up, and we can't wait to show people what we're going to be doing down the road."
Lang noted that Iron Galaxy was a big proponent of Double Helix's fighting game reboot and it wouldn't have taken the gig if it didn't like the current shape of things. "What they have is amazing," the developer stated. "We just want to layer new stuff on top of that that keeps the pace intact."
In other Killer Instinct news, Double Helix's final contribution to the project, the cyborg soldier Fulgore, will debut in a 9th April title update. He'll cap off the first season of Killer Instinct's episodic content, and the title update will also add an Arcade Mode, online lobbies for up to eight-players and a spectator option.
Eurogamer news editor and fighting game aficionado Wesley Yin-Poole called Killer Instinct a "success" upon its launch. "Its heart - and its business model - are in the right place," he said of Double Helix's fighter in his Killer Instinct review.