Just Cause 3 won't have multiplayer at launch
But Square Enix's cloud-gaming company strongly hints that it's coming later.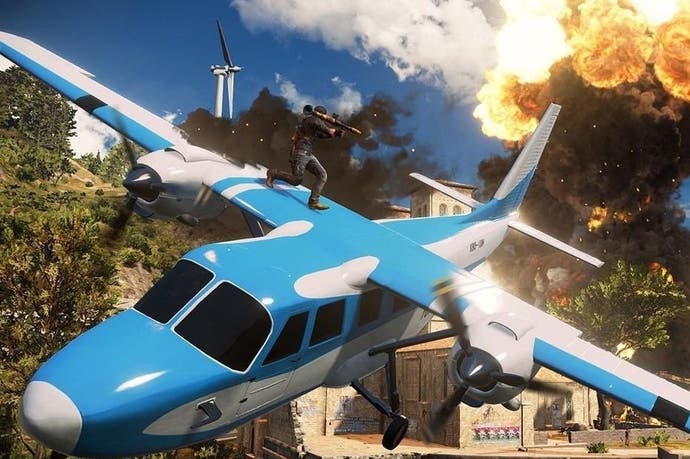 Just Cause 2's fan-made multiplayer mod was a thing of beauty, but the game's official sequel won't launch with this feature.
Developer Avalanche Studios broke the bad news to GameInformer. "The mod is absolutely fantastic," said Avalanche CCO and co-founder Christofer Sundberg. "We owe those guys a lot. They have actually supported the game and helped it stay alive so many years after it was released. We don't expect the fans to make the multiplayer for Just Cause 3, but at some point you have to make a choice on where your focus is. Our strength is the sandbox experience, and we want to deliver a great Just Cause 3 experience."
Sundberg then noted, "Maybe sometime down the line, we'll take Rico into the modern world of multiplaying."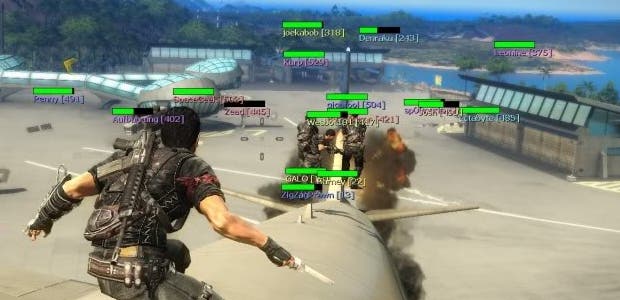 A future multiplayer mode was also hinted at by Square Enix's recently announced cloud-gaming company Shinra Technologies, which has suspiciously embedded a couple of its staff at Avalanche.
Shinra Technologies' senior vice president of business Jacob Navok couldn't confirm that the upstart company was working on Just Cause 3 multiplayer, but he strongly suggested it. "What we see in the near future are cloud games that are developed from the ground up as well as games that are in an existing pipeline that we will enhance," he said. "For example, taking a game that doesn't have multiplayer right now and easily giving it multiplayer is what we imagine for enhancements."
He also not-too-subtly stated, "We're working on a possible future collaboration with Avalanche Studios" and when GameInformer asked Novak point blank if Shinra was helping Avalanche develop Just Cause 3 multiplayer, he replied "I think it does make a lot of sense."
I don't reckon many would argue with him on that one.