Just Cause 3 screenshots show off explosions, wingsuits
Hard to grapple.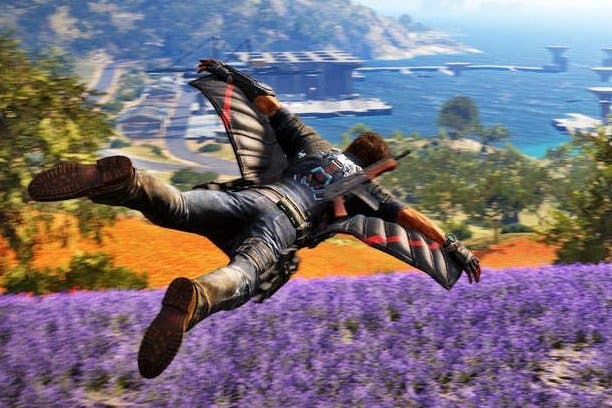 A selection of new Just Cause 3 screenshots have popped up online, showing off the game's aerial and land-based gameplay.
The images haven't been released officially - they instead appeared on NeoGAF - but we have no reason to doubt their authenticity.
As you'd expect from a Just Cause game, there's the usual mix of flying on top of planes, gliding in wingsuits and grappling helicopters.
Meanwhile, back on solid ground, you can shoot, drive, explode or any combination thereof around the game's map.
Just Cause 3 is set to arrive this June for PC, PlayStation 4 and Xbox One. Take a look at the new screens below: