Jelly Deals: The Steam Autumn Sale has now begun
Night in the Woods! Wolfenstein 2! Shadow of War!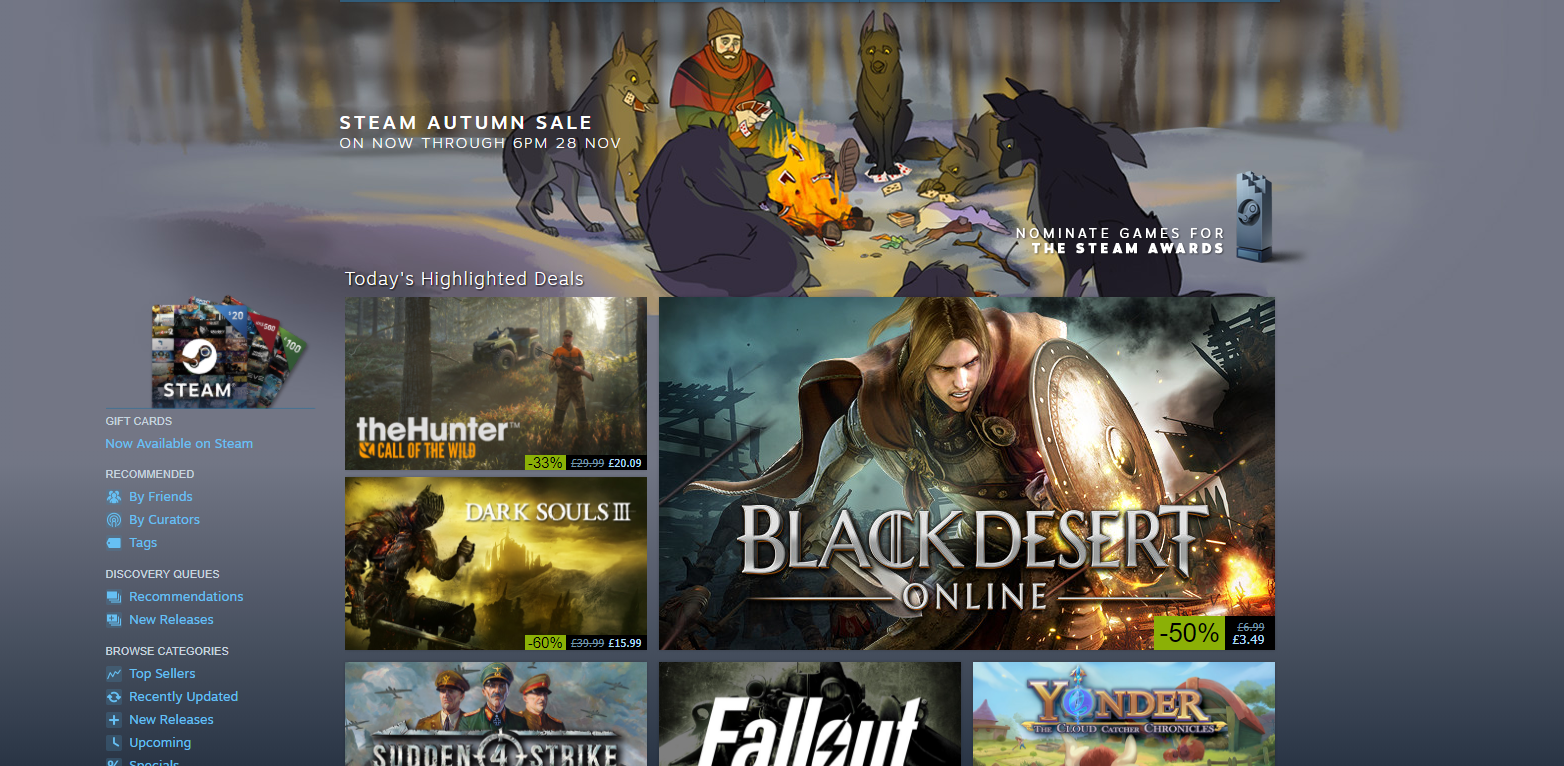 A note from the editor: Jelly Deals is a deals site launched by our parent company, Gamer Network, with a mission to find the best bargains out there. Look out for the Jelly Deals roundup of reduced-price games and kit every Saturday on Eurogamer.
---
It's that time of the year once more - the Steam Autumn Sale has begun!
This year's end-of-year sale mania has begun today with quite literally thousands of titles seeing major discounts, including some of the last few months' more recent releases including Middle-earth: Shadow of War, Wolfenstein 2, The Evil Within 2, as well as indie gems like Night in the Woods, Inside, The Witness, and more.
In addition to the Steam Sale, we've been keeping track of all sorts of Black Friday deals, and will continue to until the whole thing is done with for another year. You can find our guides to the best PS4 Black Friday offers, Xbox Black Friday deals, Nintendo Black Friday bundles, PC gaming Black Friday discounts, and more on our various guide pages. Go ahead and bookmark them, they may come in handy soon.
In addition to a the mass of discounted digital games, you can pick up a Steam Link for £4/$4 from Valve directly. Alternatively, you can go through GameStop in the US and pick one up for the same price.
Right, onto the deals themselves, here are some highlights, entirely presented in GBP but your local currency should be roughly the equivalent:
The Steam Autumn Sale also sees the beginning of another round of nominations for the annual Steam Awards, featuring such award categories as the "The World is Grim Enough Let's Just All Get Along" award, the "Mom's Spahetti" award, the "Suspension of Disbelief" award, the "Even Better Than I Expected" award and more.
Other digital discounts can be found over at GOG's Black Friday sale, Humble's Fall Sale and Green Man Gaming's Black Friday sale.