Black Friday game deals 2018 - the best deals for games, consoles, and more
What to expect when you're expecting to spend money.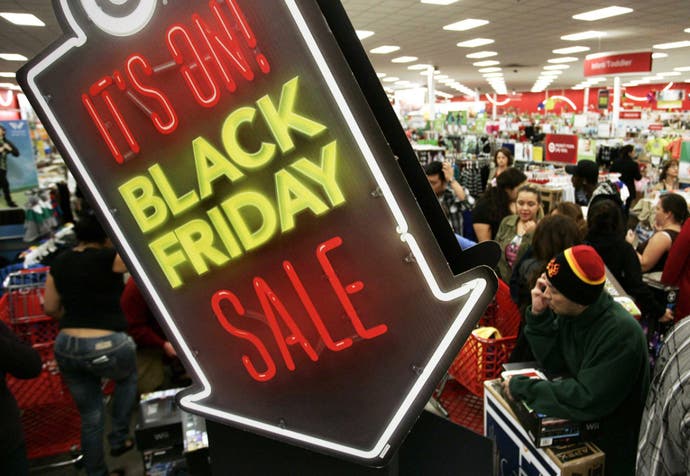 Update: We've been through this article and updated the lists within, ready for Black Friday 2018.
November draws ever closer and all online retailers are concentrated on one thing - Black Friday 2018. The now-infamous international shopping extravaganza has been around for literal decades now and looks likely to be with us for many more to come, whether we like it or not. This November - as given how the past few years have gone it might end up being the entire month - retailers from all across the globe will be slashing prices in an effort to get you to buy yourself something shiny and new. With all that madness going on at once, how are you supposed to filter out the garbage and find the actually worthwhile deals? Well, that's where I come in.
This article is going to act as a handy guide to the very best Black Friday 2018 deals from the worlds of games, consoles, tech and more. All through the Black Friday period, we'll be keeping this page and all the related pages updated with the latest and greatest deals, discounts, special offers and bargains. Everything from consoles to games to accessories and everything in between. But first, you might be wondering when exactly Black Friday 2018 is supposed to happen...
Black Friday 2018 date and when the deals start
This year, Black Friday is Friday 23rd November 2018 and, as mentioned, we will once again be raking through the myriad bargains on offer to find you the best deals. Based on our previous battles through Black Friday battlegrounds in previous years, offers can actually start appearing as early as the first week of November. Failing that, we're likely to see the bigger bargains and steepest price drops happening around the Friday before Black Friday - in this case, that would be November 16th.
In fact, going by previous experience, some of the best bargains will come ahead of Friday itself, so you'll need to keep a close eye on this page over the course of the week. For absolutely everything that isn't necessarily a video game or techy device, you can head over to Jelly Deals where we'll be rounding up the best of the rest of Black Friday 2018.
As is tradition, after Black Friday comes Cyber Monday, which takes place on November 26th, 2018. Think of this as the second chance sale - if Black Friday is the monster sale event of the year, Cyber Monday is its baby brother. Historically, retailers tend to keep a few tricks up their sleeves for when Cyber Monday rolls around and each year's round of Cyber Monday deals seems to get bigger than the last. You can expect to see another week's worth of deals on a variety of new products that weren't previously discounted. As always, we'll be here to cover all the best Cyber Monday deals, of course.
What to expect from Black Friday 2018
Officially the largest retail event of the year, Black Friday has become an institution in recent years. What was initially a single day of discounts from a select group of retailers - offering price cuts shortly after Thanksgiving as a way of giving back - has grown to become a bit of a monster. No doubt, if you've ventured onto the internet at the end of November over the past few years you will have seen the scramble that every online retailer goes into, all hoping to win your attention with good deals.
You can also monitor the retailers yourself, of course. These are the main players we'll be watching, who are enthusiastic Black Friday participants with lots of deals and offers over the course of the week.
In the UK:
In the US:
Last year's best deals
In order to figure out what kind of stuff will be on offer during Black Friday 2018 and for what prices, we need to take a trip down memory lane, back to Black Friday 2017. That wondrous time gave us a whole range of price cuts, bundles, offers and bargains on a range of stuff. Here are just a few of the highlights: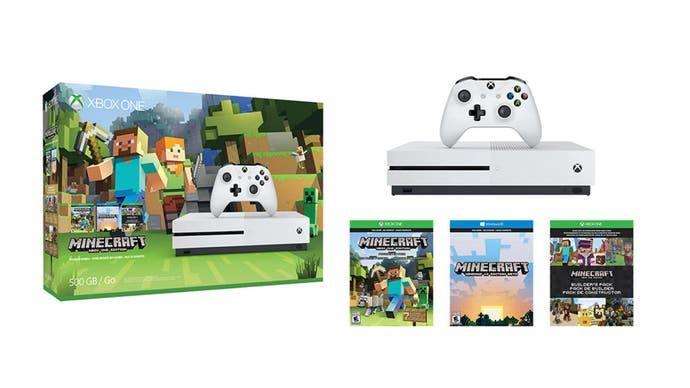 Last year, the overall cheapest Xbox One bundle for the UK audience was an Xbox One S 500GB console that came with Rocket League, COD WW2 and a NOW TV subscription that was discounted down to just £199.99. The best value Xbox One deal, however, was from GAME, where you could grab an Xbox One S 500GB model with Doom, Wolfenstein 2, The Evil Within 2 and a NOW TV Movies pass, all for £229.99. As for games, Amazon kept up a steady stream of discounts on some big name titles like COD WW2 (£36), Wolfenstein 2 (£20), Prey (£10), and The Evil Within 2 (£20).
Over on the PS4 side of things, you could pick up a PS4 Slim with FIFA 18 for £199, which was by far the cheapest PS4 deal around. In terms of the best value PS4 bundle, AO came out ahead with a bundle offering a PS4 500GB Slim console with FIFA 18, Destiny 2, GT Sport, Knowledge is Power, an extra controller and 3 months of PS Plus, all for £249.99 which is a little insane but unquestionably superb value. As for games on their own, Amazon was offering Crash Bandicoot N Sane Trilogy for £20, Tekken 7 for £27, Wolfenstein 2 for only £20 and the cult classic Nier Automata for £24.
As with the year previous, 2017 also offered up a whole range of offers on 4K televisions which, thanks to the release of the PS4 Pro, were a hot ticket item for many video game fans and console owners. Specifically, Amazon, Argos and John Lewis all offered the top of the range LG OLED B7 55-inch 4K TV for £1300 (still its cheapest ever price), Currys discounted the Samsung 70-inch HDR-enabled 4K TV to £1000 and Costco hosted a Philips 49-inch 4K TV for only £530.
So what do last year's deals tell us about Black Friday 2018? Quite a lot, actually. There was a definite focus on adding value to console bundles by throwing in a frankly ludicrous amount of games and pricing the whole lot up with a big saving rather than just discounting consoles on their own. With the recent announcement that the PS4 is potentially into the final stage of its life-cycle, we might see big discounts on PS4 Slim and PS4 Pro consoles.
As mentioned earlier, 2017 saw the release of Nintendo's brand new console. While the stock has been seemingly plentiful in recent months, we're still doubtful that we'll see a significant discount on the base Switch console yet, though we're more likely to see a slew of better value bundles. With that in mind, if you've had your eye on games like Zelda: Breath of the Wild, Super Bomberman R, Ultra Street Fighter 2, and maybe even Mario Kart 8 Deluxe, you may end up being in luck.
As is the case with every Black Friday for the past few years, you may want to be on the lookout for the very best offers on subscriptions like PlayStation Plus and Xbox Live Gold, as these tend to be discounted rarely but have been known to see temporary price cuts around Black Friday time. With the newly-increased price of PS Plus, this might be your best chance to sign up for a little less cash, too.
How to find the best Black Friday deals
One easy mistake to make when Black Friday rolls around again is falling for something with a little more hype than substance. A great deal is only a great deal if it's something you actually want to buy. It's very easy to be swept away with the excitement and the frantic nature of Black Friday deals but rest assured, we'll be keeping a close watch over a variety of online retailers and filtering out the good deals from the not so good deals. When we spot the really terrific offers, we'll bring them to you right here. All you have to do is check back often and take a look as we work up to the magical date of November 24th.
Of course, for posterity, you can still find last year's post after the break below. You can use this to form a fairly good idea of what deals were found back then and thus, what deals you'll be able to find this year.
---
If you have even a general idea of what you're looking for (and even if not), then we have you covered right here on Eurogamer. Check out the dedicated pages for the best PS4 black Friday deals and the best Xbox One Black Friday deals, and we're perhaps optimistically set out our stall for Nintendo Black Friday deals too - probably a bit too much to hope for a Switch discount, given that Nintendo can barely keep them in stock, but you never know. Plus, of course, PC gamers get more Black Friday deals than anybody else by dint of having a modular platform. If you are so inclined, you can even check out our top picks for the best Apple Black Friday deals too, for all things iPhone, iPad or MacBook. Need to upgrade to a shiny new 4K TV? We've got a guide to the best 4K TV Black Friday deals, too.
We've been through a selection of the main retailers to find their gaming offerings, too. You can see those on the pages below - we'll be adding further pages over the course of the week, as and when we find the time.
The best Black Friday UK deals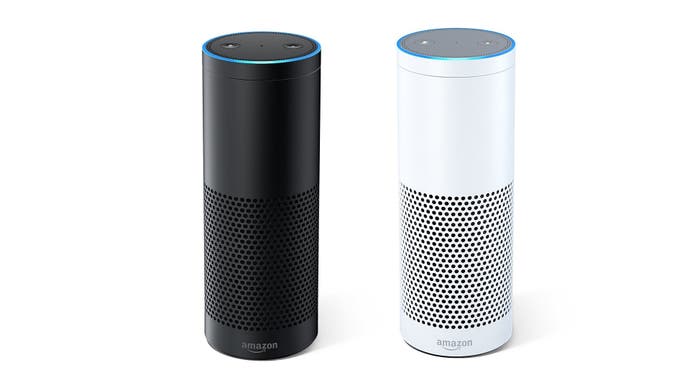 Now that the day has arrived, there are an absolute ton of offers available on most of the retailers listed in this post, with Amazon's Nintendo
Amazon's Black Friday 2017 deals are off to the races right now, with discounts on the Amazon Echo (the new version) or the Echo Dot with a £20 discount each. There are also discounts on Fire HD tablets, Dash buttons and more.
Over in the US, you can save $30 when you order one of Amazon's brand new computer buddies - the Echo Show, which is down to $199.99 at the moment. The best pre-Black Friday deals on 4K TVs include over $400 off this Samsung Curved 49-inch 4K set, over $1000 off the price of this 65-inch 4K QLED set, or this 40-inch variation for only $600, down from $800. If you're after a fancy new laptop, BestBuy is offering up a range of models for less than $500.