James Bond developer Eurocom makes remaining staff redundant, ceases trading
"A sad end to 25 years of development."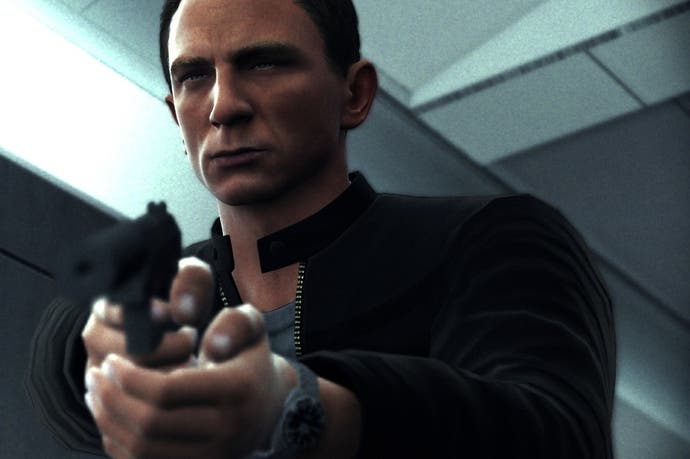 James Bond developer Eurocom today made its remaining staff redundant and ceased trading, Eurogamer can reveal.
The Derby-based developer let go 150 staff last month after a number of console projects fell through. That left just under 50 staff remaining and they were this morning all let go.
A statement from Eurocom was issued to Eurogamer this afternoon:
"Today Dean Nelson, from Midlands business advisory firm Smith Cooper, was appointed Administrator of Eurocom Developments Limited, who have been experiencing financial difficulties due to expected contracts being delayed, which has resulted in a severe cash flow shortage.
"Since 2008, there has been a steep decline in the sales of Console and PC games, which has led to a severe contraction in the number of new games being commissioned from global publishers of entertainment software. The company has also faced intense competition from developers in countries with lower costs or those subsidised with generous games tax credits.
"As a result of pressure from HMRC, the directors of Eurocom filed a Notice of Intention to Appoint an Administrator at Court in order to allow time for attempts to save the Eurocom business. The Administrator and the company's directors have been negotiating with customers surrounding new contracts to develop console games, however these contracts could not be secured in time and due to insufficient funds to pay outstanding wages, Eurocom today entered Administration.
"As a result, the remaining 42 employees have been made redundant today and the business has ceased to trade after some 25 years, having grown organically to become one of the largest and most prolific independent console games developers worldwide.
"The Directors of Eurocom would like to offer their heartfelt thanks to all their staff that have been made redundant at this difficult time, and show their appreciation of all of their hard work in consistently delivering exceptional games."
Administrator Dean Nelson stated: "Whilst this is unfortunately the end of the established Eurocom business, efforts are continuing behind the scenes to attract interested parties to Derby in order to help fill the void left by Eurocom. We are still hopeful that there will in the future be a specialist software business operating in Derby in place of Eurocom, but the focus will be completely different and therefore this is sadly the end of the console games development business."
"It looks like they were unable to rescue the company," one former member of staff told Eurogamer. "A sad end to 25 years of development."
Eurocom is best known for its recent work on James Bond games for publisher Activision, although it's been making games since the '90s.
It made GoldeneEye 007 for Wii (2010) before putting out GoldeneEye 007: Reloaded for PlayStation 3 and Xbox 360 last year.
Its most recent game was the critically panned 007 Legends, which released in October to coincide with the launch of movie Skyfall.