GoldenEye Reloaded, 007 Legends dev Eurocom hit by job losses
UPDATE: Majority of staff laid off, studio confirms. 50 remain.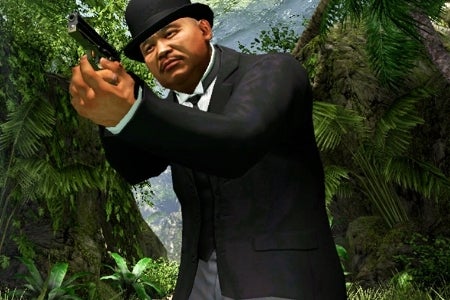 UPDATE: Eurocom has confirmed that 50 staff will remain at the studio after 150 were laid off today.
A statement issued by studio Director Hugh Binns to Gamesindustry International reads:
"Eurocom are undertaking a restructuring which I regret to say has meant we've made the majority of our workforce redundant today.
"This includes many very experienced, talented and highly skilled employees, and we'd like to thank them all for your hard work and efforts.
"We've fought to try and save as many jobs as possible, but the steep decline in demand for console games, culminating in a number of console projects falling through in the last week, left us with no option. Eurocom has retained a core staff of just under 50 employees and will be focusing mainly on mobile opportunities moving forward."
Eurocom management is trying to restructure the business to save the remaining jobs, ThisIsDerbyshire.co.uk reported. The company intends to appoint an administrator.
ORIGINAL STORY: The developer of the GoldenEye remake and 007 Legends is set to be hit by job losses, according to a report by Eurogamer sister site Gamesindustry International.
GI said it has it on good authority that Eurocom will make "wide-ranging redundancies" today. The exact number is unknown, but a statement from the Derby-based studio is expected soon.
Eurocom is best known for its recent work on James Bond games for publisher Activision, although it's been making games since the '90s.
It made GoldeneEye 007 for Wii (2010) before putting out GoldeneEye 007: Reloaded for PlayStation 3 and Xbox 360 last year.
Its most recent game was the critically panned 007 Legends, which released last month to coincide with the launch of movie Skyfall.