It's a biker post-apocalypse in Sony Bend Studio's Days Gone
"The broken road is all that's left."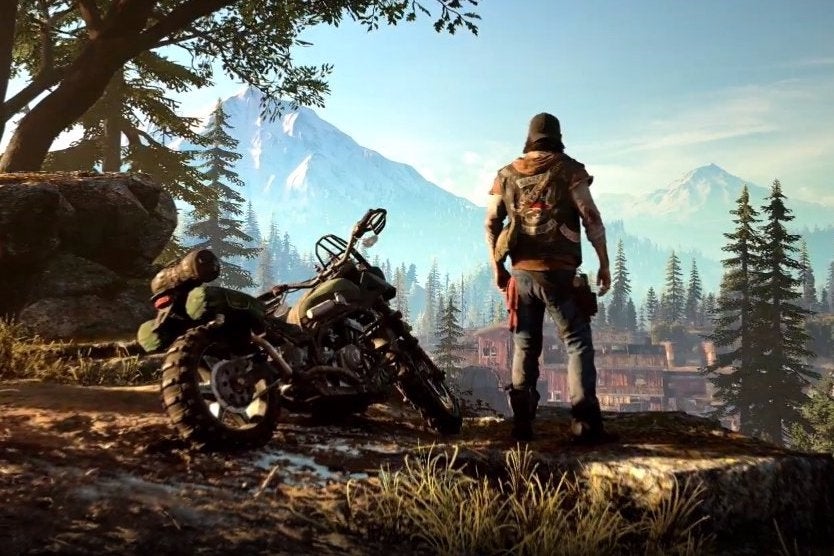 We finally know what Sony's Bend Studio - former home of Syphon Filter and the Vita Uncharted games - has been up to recently. It's making an epic, cinematic, post-apocalyptic survival game with a biker hero called Days Gone.
Going by the game's story-led trailer (see below), it's got an elegiac tone and is set in the rusted ruins of the American wilderness after some kind of outbreak. "The broken road is all that's left," muses our hero. It's very reminiscent of The Last of Us, then.
That similarity initially continued in a 10-minute gameplay video that was briefly published to the PlayStation YouTube channel, then taken down, before appearing again as the climax to Sony's showcase. In that video it became apparent that Days Gone is more of an action-oriented third-person shooter about dealing with huge - and I mean really, really huge - crowds of zombies. Our biker hero scavenged a makeshift silencer for his pistol while tracking another biker, followed some wolves, fought off a zombie child, and then improvised traps to escape from an impressive horde of hundreds of rapidly pursuing zombies, reminiscent of the movie World War Z.
There's no release date for Days Gone yet. It's for PS4, obviously.