It looks like there's going to be a pre-release Titanfall test
UPDATE: Respawn confirms "limited technical test".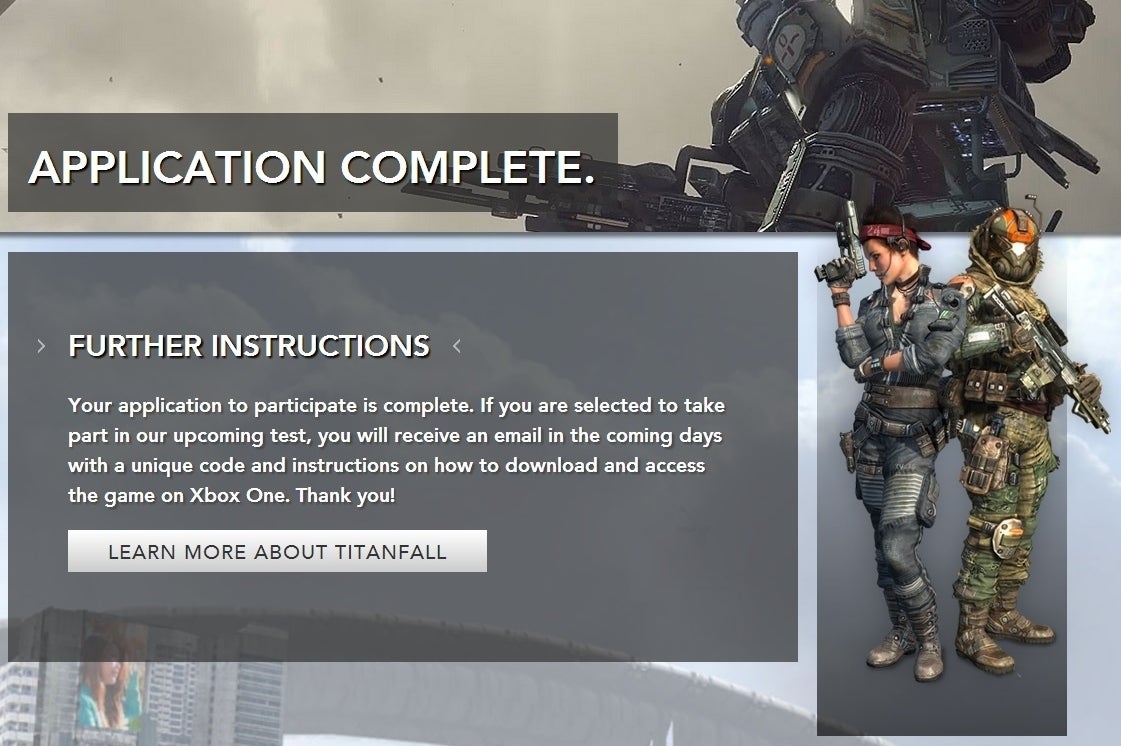 UPDATE: Titanfall developer Respawn has confirmed the existence of a pre-launch test - although you probably won't be taking part in it.
"As some of you are asking, we are doing a limited technical test," the developer wrote on Twitter. "It is NOT a beta, and we don't have any beta news at this time.
"If you received an e-mail invite from EA and followed the instructions, you have a chance to be a part of the tech trial. If you did not get an e-mail you will not be selected for the tech trial."
All emails have now been sent out, Respawn added. Only a small amount of people have been selected, and those who have won't be able to talk about or capture gameplay from the game.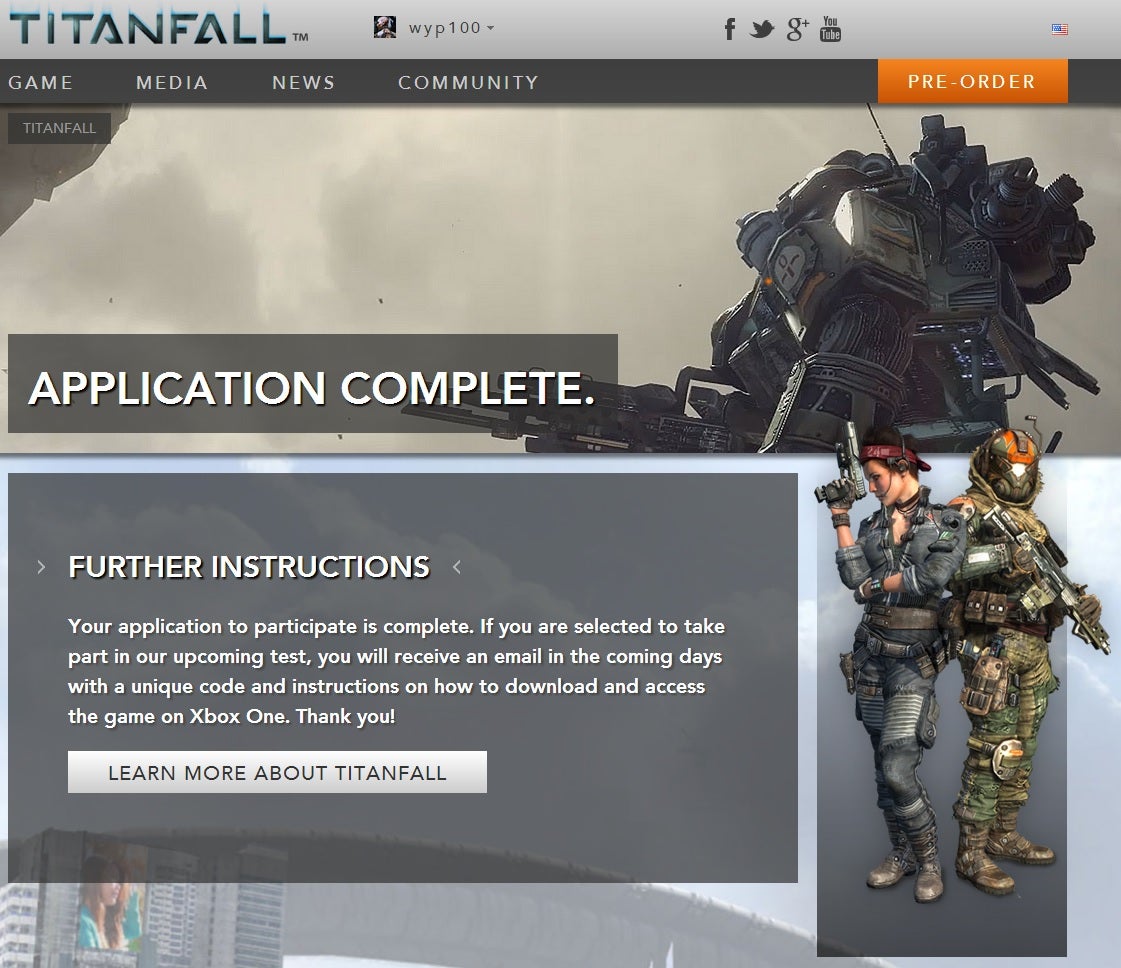 ORIGINAL STORY: It appears there will be some kind of pre-release test for upcoming Xbox One, Xbox 360 and PC multiplayer shooter Titanfall.
NeoGAF users were sent emails from EA suggesting they register their interest for a test on the Titanfall website. At first there was concern the emails represented a scam, but the current thinking is it's legitimate.
After logging in with your Origin account details, you get the following message:
"FURTHER INSTRUCTIONS: Your application to participate is complete. If you are selected to take part in our upcoming test, you will receive an email in the coming days with a unique code and instructions on how to download and access the game on Xbox One. Thank you!"
Titanfall developer Respawn and publisher EA are yet to announce a test of any kind. When asked about this latest development on Twitter the official Titanfall account replied: "We have not announced any official beta information."
We've asked publisher EA for comment.