iOS version of Final Fantasy 7 rolling out now
UPDATE: out now in the UK. Costs £12.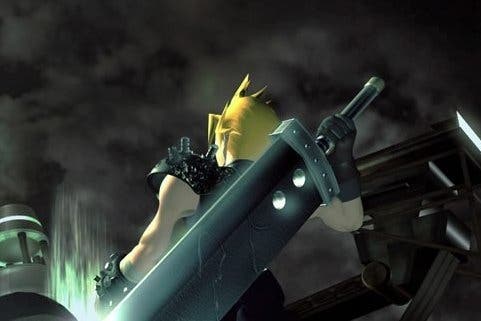 UPDATE 20/08/2015: The mobile version of Final Fantasy 7 is available to buy from the UK App Store. It costs £11.99 / €15.99 on iPhone and iPad.
ORIGINAL STORY 19/08/2015: Square Enix is rolling out the mobile port of Final Fantasy 7.
It's out now on the New Zealand App Store, but not in the UK yet. This looks like your typical soft launch, and there's a 20th August release date mentioned. So it'll probably land on our shores tomorrow.
The role-playing game sounds pretty demanding of your hardware. Square Enix recommends an iPhone 5s or later, 3rd generation iPad or later, or an iPad mini 2 or later. It warns you'll probably experience "exceptionally" slow running speeds if you try to play on any other device.
Be warned: the app is around 2GB, but over 4GB of free space is required to download it.
According to the game's description, the mobile version is a port based on Final Fantasy 7 for PC, and no changes or additions have been made to the story.
A virtual controller designed not to obscure the action has been added, however. You can choose between virtual analogue or fixed four-way digital control pad options. You can also adjust the opacity of the on-screen controls.
It's worth noting the iOS edition includes an option to turn enemy encounters off on the world and area maps, but you can't skip event battles. There's also a Max Stats command, so you can become ultra powerful.
The price in New Zealand Dollars is 19.99, which is around £9.