Infinity Blade coming to Xbox One in China - report
UPDATE: First footage leaks online.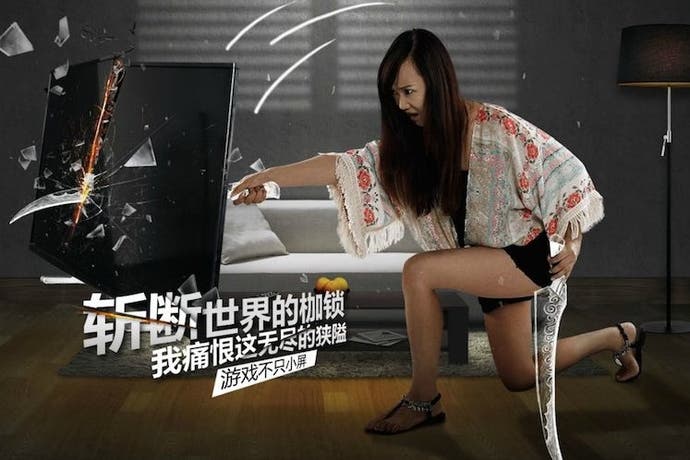 UPDATE 1/12/14 11.15am: The first footage of Infinity Blade for Xbox One has leaked online.
The gameplay, spotted by Kotaku, shows off the port's Kinect controls and reveals its new title to be Infinity Blade Destiny/Fate.
Microsoft is still yet to officially announce the game, or mention whether we'll ever see it launch in the West.
ORIGINAL STORY 24/11/14 10.15Pm: Infinity Blade appears to be coming to Chinese Xbox Ones, according to a variety of teaser images that have been making the rounds in that part of the world.
As reported by Kotaku, Chinese gaming sites A9VG.com and Sina Games have reported on this, while Tencent, a Chinese company that owns 40 per cent of Epic, has strongly teased the upcoming title on its official site... even if it never uses the Infinity Blade name.
Instead, we're treated to images of people slicing through their TVs, an extravagant sword thrust into the earth, a knight that wouldn't look out of place in Epic's mobile dueling series, an old Xbox logo, and a date of 28th November.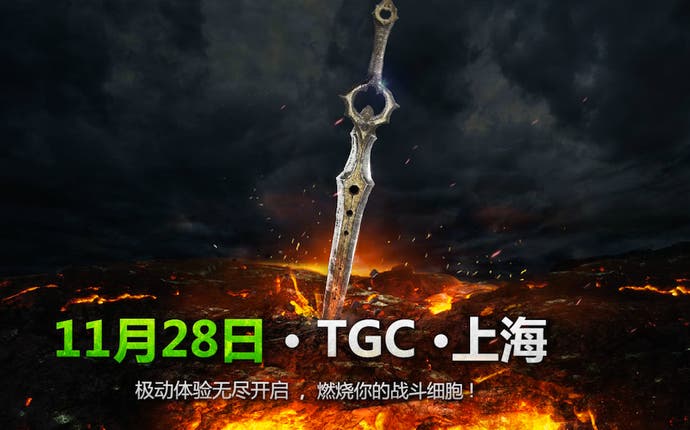 It's not clear if this mean it will be out that day or merely unveiled, but probably the latter.
In the meantime, A9VG has reported this Xbox One Infinity Blade game as fact (via Kotaku), noting that it's a Kinect-based affair - as the teaser images suggested.
This would make sense as Infinity Blade was actually conceived as a Kinect game before developer Chair Entertainment decided to go the touchscreen mobile route.
Epic has declined to comment on the above reports, and Chair's Laura Mustard merely stated "we have no announcements to make at this time."