Infinity Blade 3 announced, due next week
Eight times the size of the first game.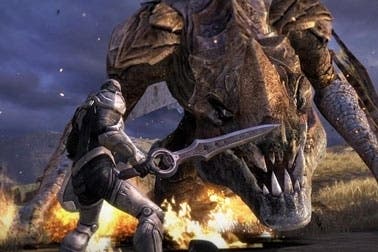 Chair Entertainment co-found Donald Mustard announced Infinity Blade 3 today at Apple's press conference, where it debuted its upcoming lineup of phones.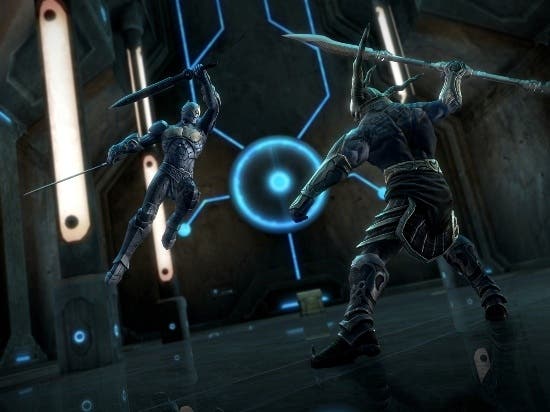 This third and final outing in Epic's trilogy will be released on iOS devices on 18th September, alongside iOS 7, where it will cost $6.99.
Infinity blade 3 will be the biggest title in the series yet by a country mile. The upcoming title will be composed of eight worlds, each at least the size of the entire first game. Additionally, you'll be able to choose between two playable characters, Siris and Isa.
Further details have been unearthed by Modojo, where it's reported that you'll be able to recruit up to four comrades: such as the merchant, the blacksmith, the craftsman and the potion master. You'll interact with this rag-tag group of allies between quests and they'll allow you to cook ingredients found in the world, buy items, and upgrade weapons (up to level 10 at launch).
Each of the two playable characters will have three unique fighting styles with their own moves, combos and specialised weapons. Speaking of which, the final game will include 135 different types of weapons.
Furthermore, combat has been enhanced to include dynamic fighting. "You can be in the middle of a battle with a guy with a staph and if it breaks, he'll come at you with a different fighting style using both halves on you," explained Chair's Heremy Mustard. "Enemies will also pick up weapons in the environment and use them against you, especially the larger enemies that can rip a column out and use it as a weapon."
Multiplayer modes will include Clash Mobs, where solitary players from all over join forces against one giant enemy; time trials, where players see how far they can get under a certain amount of time; and Aegis Tournament, a more competitive variant of the other two modes where players need to stay in the upper half of the community score-wise to continue. Chair will offer prizes to the top players who stay in the game the longest.
Elsewhere, Infinity Blade 3's story was penned by New York Times bestselling author Brandon Sanderson, so hopefully that'll give us something to chew on if we need a compelling reason to slay giant monsters.
Check out how Infinity Blade 3 looks in action in the debut trailer below.