Infinity Blade 3 is free for the first time
Epic gives away $3m in unused assets.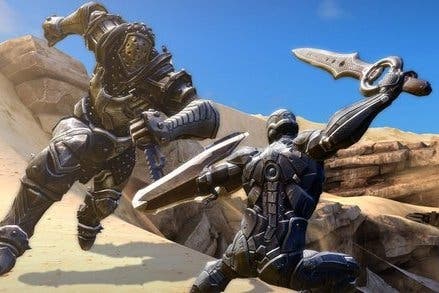 Epic is giving away Infinity Blade 3, the final chapter in its sword dueling saga, for free on the App Store.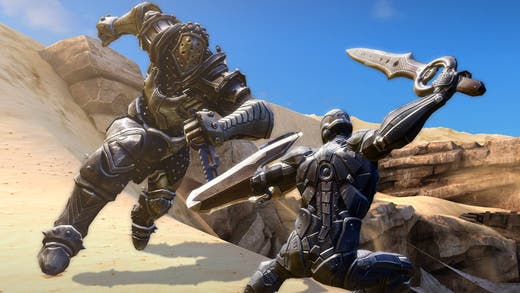 This is the first time ChAIR Entertainment's conclusion to the series has been free since its debut two years ago.
Additionally, Epic is giving away $3m in unused assets for cancelled Infinity Blade-related projects on the Unreal Engine marketplace.
This represents 7600 art assets spread across eight packs for different environments, characters, enemies, weapons, audio and visual effects.
Epic noted that most of these assets come from the canned Infinity Blade: Dungeons, a Diablo-esque dungeon crawler. "The content is beautifully crafted, and we are happy for you to have it for free," the publisher said of the unused work. "Use it in any Unreal Engine 4 project, no strings attached. We succeed when you succeed."
Here's the full breakdown of what's included in the newly released assets:
Infinity Blade: Grass Lands is the earthy citadel adorned with stone set pieces and beautiful props.
Infinity Blade: Ice Lands is the wintery fort set deep within a glacial enclave.
Infinity Blade: Fire Lands is the radiant castle interior laced with unforgiving paths, dramatic props and flowing lava.
Infinity Blade: Warriors includes loads of assets for crafting fierce heroes.
Infinity Blade: Adversaries has even more content for a making wide variety of rivals.
Infinity Blade: Effects gives you visual effects ranging from fire and smoke to lightning and magical reactions.
Infinity Blade: Sounds includes thousands of raw audio files and sound cues.
Infinity Blade: Weapons presents a vast array of melee weaponry, including never-before-seen swords and axes and also a few Infinity Blade fan favourites.