Epic's Infinity Blade series removed from App Store
Knife to see you.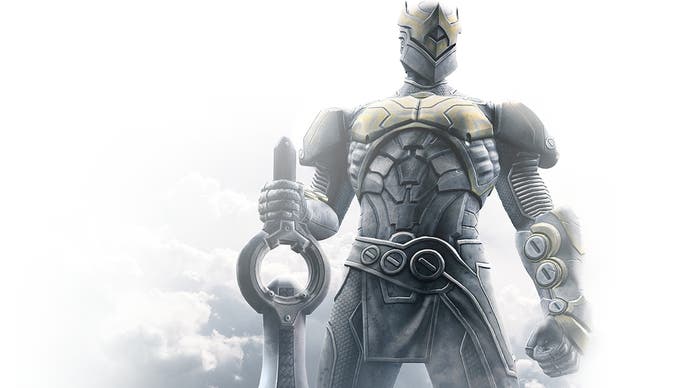 Like a sword yanked out of a stone, Epic has reached into the App Store and pulled the Infinity Blade series from sale.
That's not really like the Sword in the Stone at all, but you get the point. Infinity Blade 1, 2 and 3 are no longer downloadable.
If you have the games already downloaded, they'll continue to run as normal. If you purchased the games in the past, you'll still hold onto your right to redownload them. In-app purchases have been switched off permanently, however.
Epic has cited the need to keep its games supported "at a level that meets our standards" - something that, with things like upcoming JJ Abrams-involved project Spyjinx on the horizon, meant Infinity Blade was not getting the love.
"The Infinity Blade series will always hold a special place for me personally and for Epic as a whole," Epic's Donald Mustard said in a statement released today. "It's always bittersweet to say goodbye, but we are excited for Spyjinx and what the future holds."
The original Infinity Blade was a landmark in mobile gaming, revealed to dropped jaws back in 2010 when its snazzy visuals were better than anything else on your mobile. A fighting game with RPG elements, it had you stomping through a ruined castle to take on fantastical foes in striking one-on-one battles.
Both of Infinity Blade's two sequels were well received. And there's also, I've just seen, several spin-off novels doling out more Infinity Blade lore.
"As we bid farewell," Epic concluded, "be sure to keep your eyes peeled! You may find Infinity Blade popping up in places you wouldn't expect."
This is confirmation, then, of what we reported yesterday - that Fortnite's big new sword weapon is indeed the Infinity Blade. (From the teaser yesterday, the two swords are identical.) That's expected to arrive alongside the latest map-changing update today.